Hello NS. I recently was injurred and have decided to clear out some gear. I have also agreed to sell some gear for some friends. Hence so much gear for sale.
I have great feedback and will use paypal and USPS. I will ship within 1 business day and tracking information will be sent as soon as I ship. I'm open to trades too.

XXL Armada Cosmos Down Jacket
This thing is huge. 34" zipper. 10k/15k and insulated with down. Heres some info:
http://www.evo.com/outlet/down-jackets/armada-cosmo-jacket.aspx
In great shape, used about 5-10 times. A few rail stains, otherwise perfect.
$75 shipped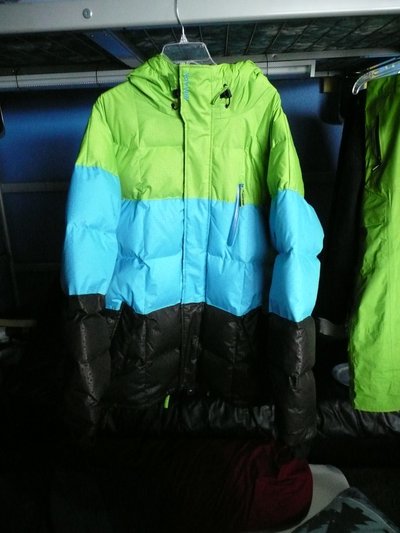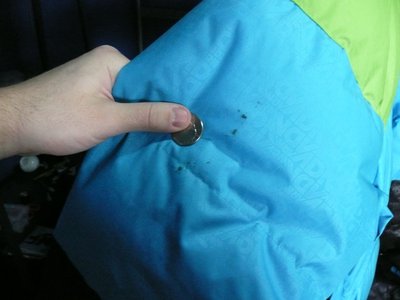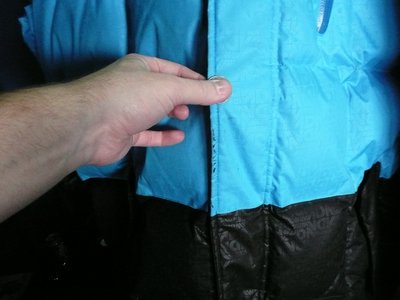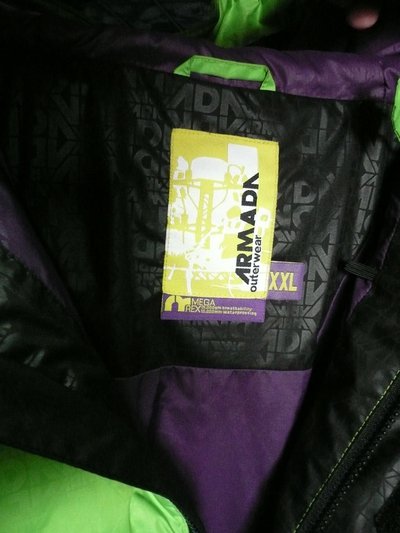 L Armada eVent Pants
I can't find a link for these but they are 20k/20k with eVent fabric and Recco. I used them a little and they were owned by Rowen before me. The cuffs are pretty shredded but they still work great. A few holes have been sewn up. They are a shell and I recently re-waterproofed them with nikwax. One of the zippers on the back is missing the pull but still works.
$40 shipped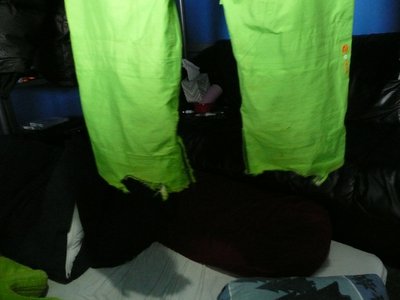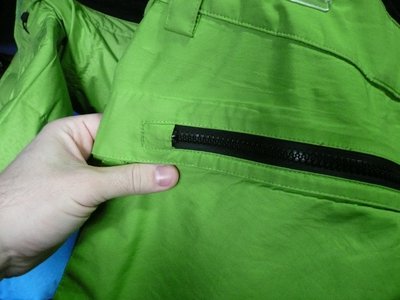 Some shots of the suit. The blue jacket is the same XXL armada coat but in blue. I traded the blue one for this multi-color one.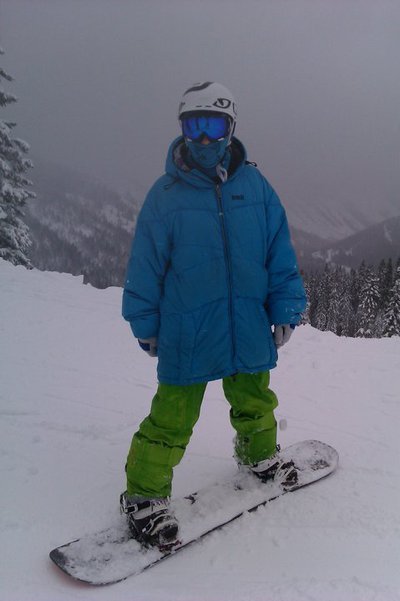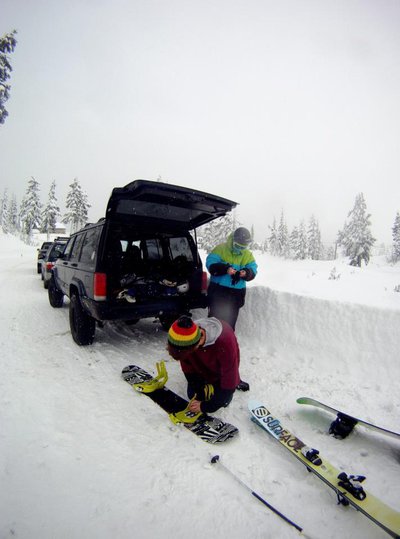 Next up some gear I'm selling for my neighbor (AUGDOG):
3XL Jiberish
condition 9/10
$55 shipped
LA FAMILIA tall T 4XL
never worn
$15 shipped
RMU hoodie size XL
fits really tall on me and I'm 6'4" 10/10
$60 shipped
Armada range jacket 10k/10k XL Tall
6/10 (used to ride a toe rope. small hole near bottom of jacket, cuff zippers broken and slightly ripped. and no hood). Still a pretty sick coat.
$85 shipped
Amplid tall T size large moister wicking material.
10/10
$25 shipped
Discrete Hoodie size XL
still fits tall 8/10(lost string for the hood). they don't sell the purple one anymore
$50 shipped
T-tee productions/ Level 1 collab. Team size
8/10
$20 shipped
XL Causwell crew neck
small hole at bottom of hoodie. 7/10
$45 shipped
Now some more gear I'm selling:
XXL Oakley Corked Jacket
Used this season (40ish days). Shows some signs of wear including stains and a couple small holes. A loose magnet too (doesn't do much anyway). Still a great jacket. Very waterproof.
$80 shipped
Loaded Vanguard Flex 4 Deck
Scratches, scuffs, wear on edges and tip/tail. Still in great shape. Rides like a dream.
$90 shipped
M Oakley Down Jacket
Surprisingly big jacket for a medium. 31" zipper length. Some holes and wear on the cuffs, etc. Very warm, waterproof jacket.
$90 shipped
NS Rime Knits Collab
Worn 10ish times
$10 shipped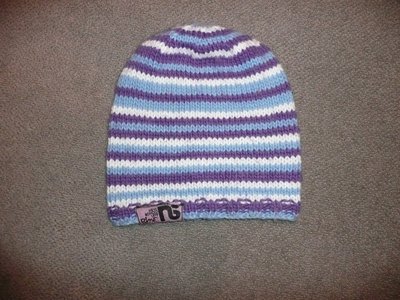 2009 Moment Donner Party 186cm w/ Salomon s912 bindings (dim 135-140-130)
These skis are in great shape. A few scratches on the base but no core shots. Some very light topsheet chipping. Mounted either 2 or 3 times (not sure) but only skied a handful of times. Bindings are pretty scratched but still work perfectly.
$225 shipped for skis, $125 shipped for bindings, $300 shipped for both

2010 K2 Obsethed 179cm w/ Look PX12 bindings
Rusty edges, topsheet chipping. Never hit rails with these so edges are nice but rusty. A few scratches but none deep at all. Picture shows one px binding missing a brake but I have since replaced that brake.
$220 shipped for skis, $100 shipped bindings, $300 shipped combo
2012 Armada Halo 170cm w/ Salomon STH 14 Driver Bindings
Great condition park skis. 4 total edge cracks with none pulling out at all. Topsheet chipping and scratches on the bindings. Some scratches on the base but no core shots or even close.
$250 shipped for skis, $150 shipped bindings, $350 shipped combo deal