Hey yall! I've been out the majority of this season with a torn ACL, and I don't need some of my ski stuff anymore. Take a look! All prices are just suggestions, hit me up with an offer, don't be shy!
First is an Ehoto camo Signature hoodie. Worn a couple of times around and once on the hill. (Size L+XL) 10/10 65 OBO
Next is a pair of 2011 Oakley Fari pants. Worn one season. Normal wear/tear, some grease on em which shows up unfortunately due to the fact they are white. A few small tears around the bottom of the pant legs. Give em a bleach-penning and a nikwax wash and they should be all good. Comes with my amazing, custom set of shoelace suspenders. (Size L) 7/10 80 OBO
Got a custom 1 of a kind shmad flannel. Took a bigass flannel and sowed it up to make it tall. 8/10 15 OBO
Finally, got an Airblaster Grumpy jacket. This shit is big and styley, really love this jacket. Worn about 4 times. flawless condition(Size xl) 10/10 135 OBO
Heres me wearing the pants, flannel, and Ehoto hoodie: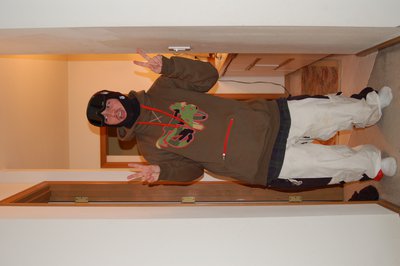 And me and the T-Hall pants in action!
Offer up! help a brotha out, got bills to pay! I'll throw in some stickers and one lucky buyer will receive the Shane McConkey tribute issue of Freeskier, signed by C.R. Johnson himself.