Calling it a season, didn't get a whole lot of riding in and the rain warm weather is killing the east coast snow. Also need money for a new car. So here are the rules.
-Buyer pay shipping unless agreed upon
-No ski related trades, only for streetcar, 31"-34", Jiberish, saga, ehoto, t shirts, hoods, etc.
-no lowballs
-PM or text for more pictures and questions(603-630-0575)
-sorry for the sideways pictures
1. 181 on3p filthy riches. 1.5 mounts. once for 27.5, second for a 29.5 full tilt. bases are clean, topsheets are in good shape as well. have a few edge cracks underfoot, nothing serious. Easily the best ski I've ridden, and seems to be a wanted item on NS. they are currently mounted with FKS14's, which are in awesome shape functioning wise as well as cosmetic.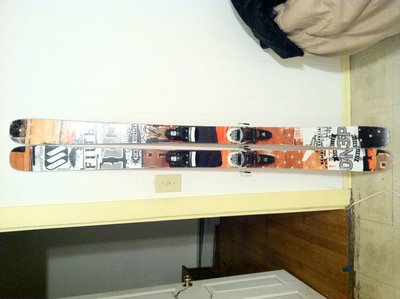 looking to get $500 for the package. might be willing to split for the right price
2. 2012 Hot Doggers, 29.5 Great boot. ridden a total of 30-35 days.all buckles are perfect, in great cosmetic shape still, have been molded once.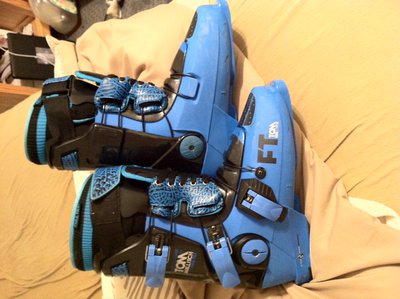 looking for $300
3. XXL Armada Armory Jacket. This thing is massive, 39-40" zipper, super warm and a little puffy, not a shell. My favorite jacket I have owned. All zipper are in great shape, a few small marks but nothing very noticeable.
looking for $175
4. Large Magic Jacket. 35.5". only worn once at the mountain myself, got it in a trade and hardly ever wore it. Whites are still pretty bright, a little dirty around cuffs, but can most likely be washed out i just haven't tried, all zippers are in perfect working order
looking for $130
5. XL black orage pants. other then some rips around the bottoms, they are in great shape, pretty baggy, wouldn't say XL saga size but possibly L Saga. They have Saga suspenders used twice, on them that I will sell separately.
looking for $70 for pants, $25 for suspenders, $90 for both
6. Team Size Line Stance Hoodie, great shape, 36"
looking for $45
7. Medium Sessions Jacket, has been sitting in my closet for two seasons now, 28" zipper, great shape, just want it gone
looking for $30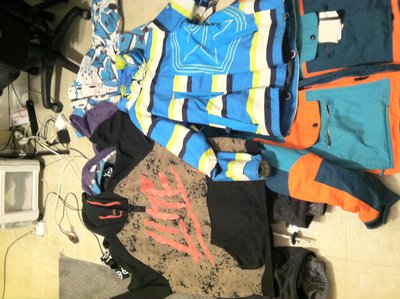 8. Scott Punisher Poles, used twice, 50", leather buckle straps.
looking for $40
9. Scott Team Issue Poles, cut shorter to 39", no bends or dents, just some paint chipping
looking for $30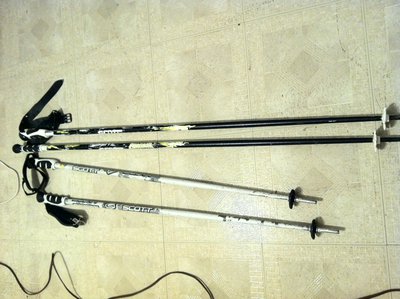 10. Oakley rasta park gloves- $20
scott park glove-$30
black winter gloves-$10
11. Large Navy Blue POC Receptor Bug, great shape, have the foam inserts and ear pads for it.
looking for $60
12. Small Smith Hustle, haven't used this season, just sitting around.
looking for $25
13. Level 1 beanie- $10
Dakine beanie-$10
14. Brand New Saga Facemask- $15
Outdoor Technology Arctic Yowie- $10
Mount Sunapee Bandana, $5
15. Oakley Crowbars, have a scratch above the nose, doesn't impare vision. dark lens, but not the dark grey
looking for $70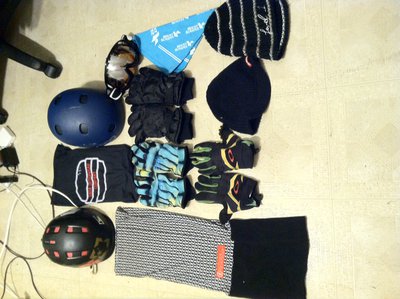 16. 4GB nano with earbuds. Great for the mountain
looking for $35