Hey guys so I've tried selling this stuff with little success because so many people want trades right now. Anyhow I really need cash for a trip to Hood next weekend but offer anything because I'll hear out trades. All prices are OBO!
BUMPS GET +KKK
TRADES I WANT:
LDC Jackets/Pants size XL
Saga size L
NO JIBERISH PLEASE
FOR SALE/TRADE
Jackets

Saga Anomie. Size XL. Not sure the name of it but its in pretty good condition with awesome waterproofing still. I would give it an 8/10 because of a few little marks. 37.5" zipper

Saga On Deck. Size Large. Pretty awesome condition. A little pilling on the bottom ribbing but not very prevalent. Only worn a few times. 9/10 35" zipper.
Analog Coffin. Size Large. 36" zipper. Lots of pilling. I would give 6/10 on this jacket. Pretty awesome piece. Will let go for the right price/trade.
Rhythm Jacket. BNWT. 33.5" zipper. Sweet jacket just not as big as I thought it would be. Will let go for $45 shipped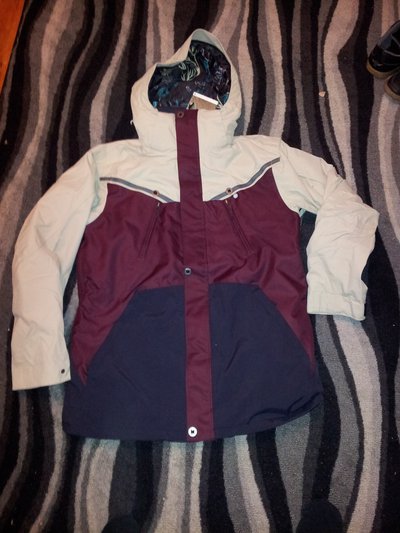 Pants
First Drop Pants Black and Red. 8/10 just because of some slits in the back cuffs.
Oakley Amplier Pants. 7/10 condition. Pretty dirty and a few rail stains. Only worn a few times though on park days so they still have great waterproofing.