First up we got these boots. They are a pair of Salomon Men's Mission 4 Ski Boots-11/12. i would rate them a 8/10 because they have many scratches on the side of them but they are very nice. They are size 30/30.5. 350mm. They are for the people with wide ass feet like me. They are very comfortable. Looking to get about $100+shipping OBO for them.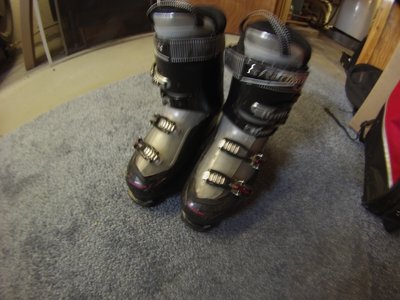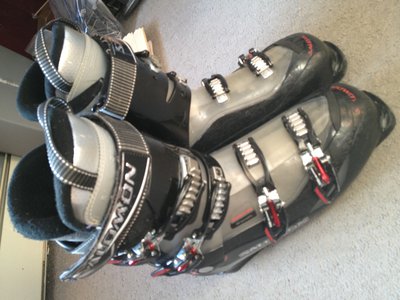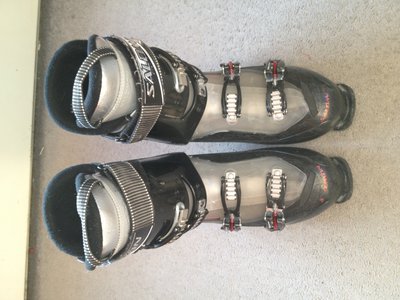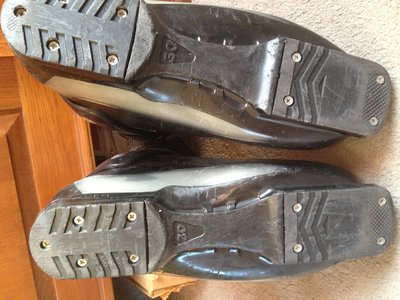 Next we have pair of full tilt booters.These have only been used 10 times. They are the most comfortable boot ive used in a long time. They are size 31. 345mm. They have been heat molded only once and have been taken care of really well.Offer up on these.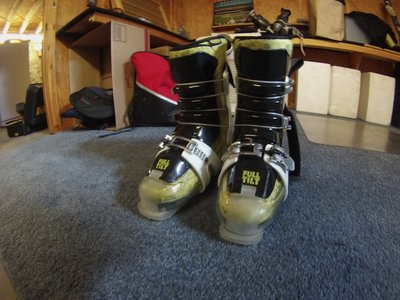 I got a pair of Surface No Times x SkullCandy Edition. They are size 172cm. They are mounted with a pair of FKS 120s and they are mounted center for a 345mm Boot.(the Full tilts). They have only been mounted this one time with the FKS. There is only one core shot that would effect anything but that could be tuned up and it prolly would be fine. There is also a big shot at the front of the left ski. There is the usual top sheet chipping. But in all these skis are perfectly skiable and they are hellafun on rails and jumps. Offer up on these bad boys.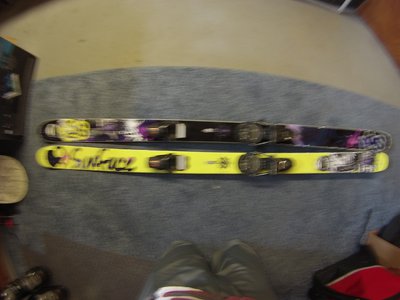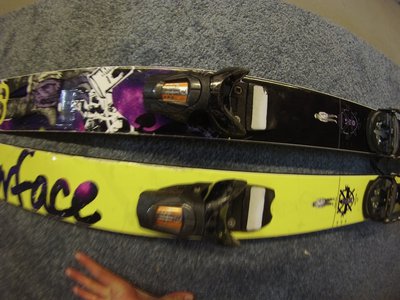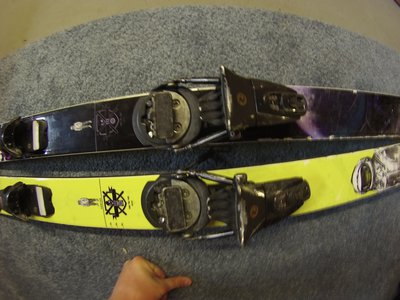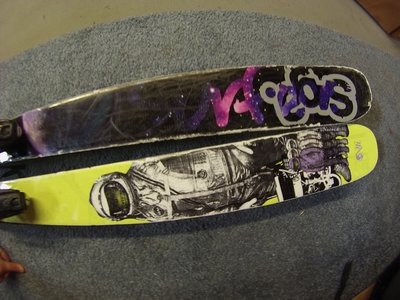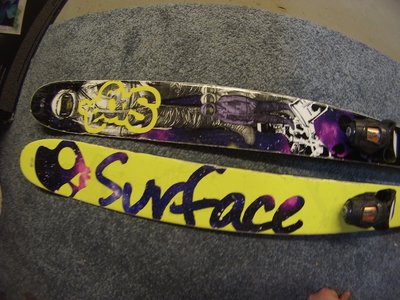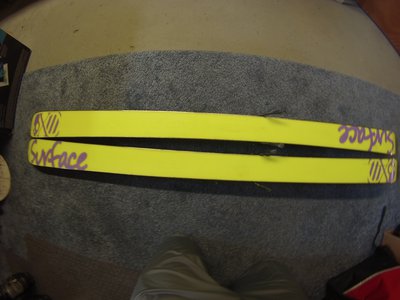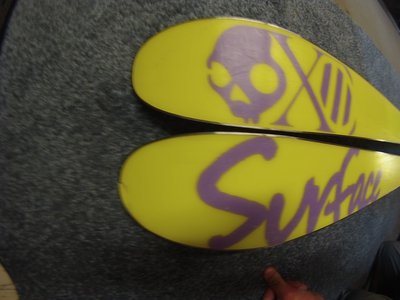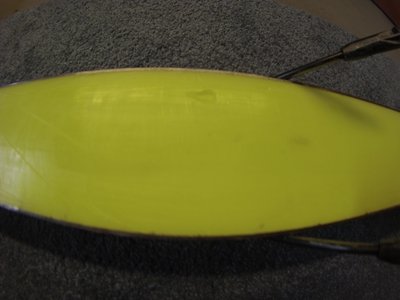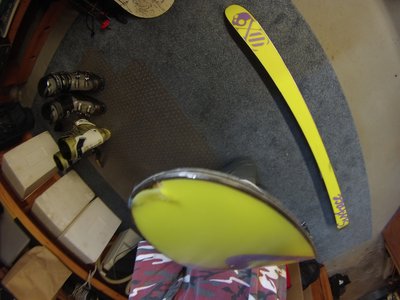 Next up we got a couple of jackets. First we have a Orage TJ Schiller Pro Jacket. This is one of my favorite jackets but i need some cash so i gotta let it go. It is a size large with a 32in zipper. It fits very tall and it looks sick on the slopes. It is a little dirty but will wash before shipping. Looking to get $100 plus shipping. OBO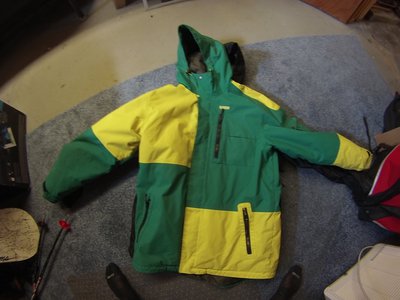 The other jacket is Burton Jacket(black). I got this jacket 2 years ago and never really wore it. Maybe wore it 3-5 times. It is Large and has a 32in zipper. very little scuffs on sleeve. Looking to get 60+shipping OBO.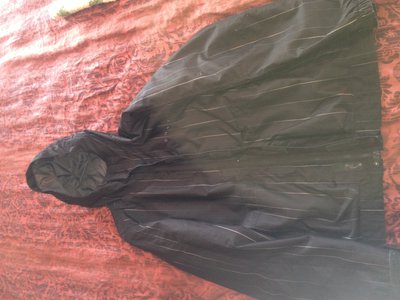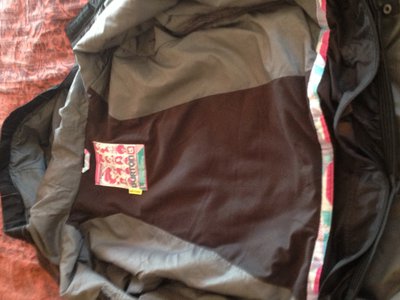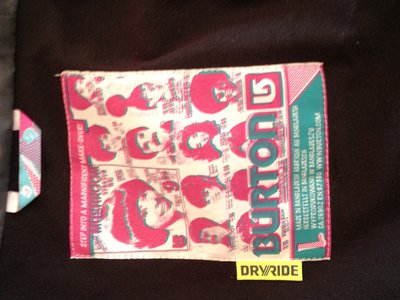 Next we got a Smith I/OX replacement lens. This is a Red Sensor Mirror Lens. This lens is brand new. looking for $50 shipped for it.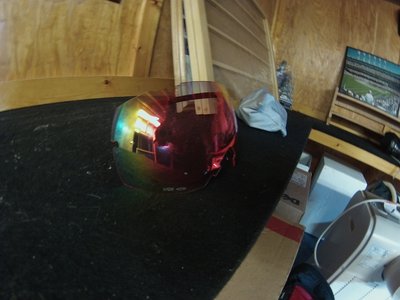 Line poles $15+shipping. Scratched up.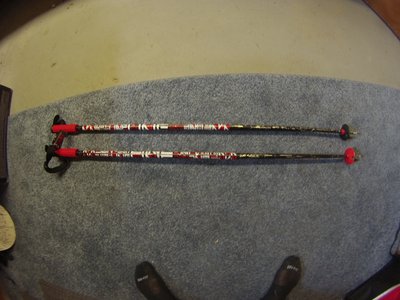 Lastly we have a brand new baseball bat. This is a Demarini Versus bat. it is 33/30.-3. This bat is BBCOR and is legal for High School and College baseball. Retail $199. looking to get $100+shipping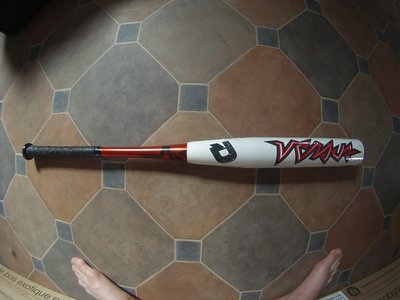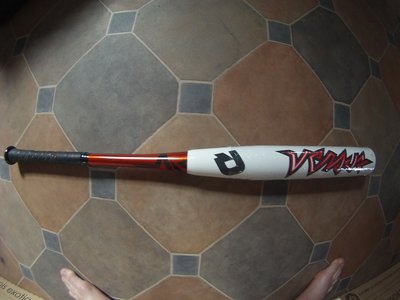 Thanks for looking!!!! BUMPS=+K
If you have any questions or need more or better pictures please pm me.