Its almost the end of the season and i find myself not really using some new pieces I bought at the beginning of the winter season and I also want to try to sell a couple things. PLEASE READ MY RULES !!
Heres some good music for the next few minutes , while your lookin at my sale
Sorry that the pics are sideways, I really dont know how to change that :\
SOME OF MY PICTURES ARENT WORKING. MORE PICS UPON REQUEST.
Rules:
- ! Paypal only !
- Some prices are OBO
- I only ship within the US, if you are outside of the US and willing to pay the extra shipping money then I can do that
-****PRICES INCLUDE SHIPPING****
- PM me if you wanna buy an item/want to trade an item
- I will specify if I want to trade or sell the item in its description
-check my feedback, its great
- Bumps = +++k
**All purchases come with free stickers**
IM 5'6 125 LBS FOR REFERNCE
NEWSCHOOLERS PURPLE HOODIE
FOR SALE: $20, SIZE: 2XL, LENGTH: 30INCHES, 10/10
** WORN A FEW TIMES AND WASHED ONCE AND HUNG TO DRY**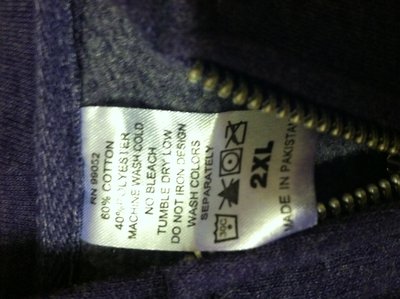 ORAGE WOMANS PANTS
FOR SALE: $40 OBO, SIZE: SMALL, 9.5/10
**USED VERY FEW TIMES, PRETTY MUCH IN PERFECT CONDITION**
PICTURES ARENT WORKING FOR SOME REASON. REALLY WANT TO SELL THESE SO PRICE SHIPPED IS OBO. I CAN SEND YOU PICS VIA NS/FB/MOBILE
JIBERISH HOODIE (NOT SURE WHAT THE NAME OF IT IS)
FOR TRADE, SIZE: 4XL, LENGTH: 36 INCHES, 9.8/10
**WORN ABOUT 4 TIMES, PRETTY MUCH PERF CONDITION, WASHED ONCE AND HUNG TO DRY**
WILLING TO TRADE THIS FOR PREFERABLY A 9/10-10/10 CONDITION HOODIE, 30-34 INCHES IN LENGTH. EITHER JIBERISH, EHOTO, ARMADA, LEVEL 1, SAGA.
DOESnt HURT TO OFFER ANYTHING UP THOUGH, IF ITS A FAIR TRADE !!!
NIKE 6.0 KESAK JACKET
FOR SALE: $50 OBO, SIZE: LARGE, LENGTH: 30 inches front, 33 inches back, 8/10
**USED FOR A SEASON, IN GREAT CONDITION THOUGH, NOTHING WRONG WITH IT**
Thanks for looking !!!