Yo guys, I have another slew of stuff to sell. I was pretty reluctant to get rid of this stuff, but i never use it anymore and I could use some more closet space. Paypal is the preferred method of payment, I ship out of Portland, OR, I ship as soon as possible in my work schedule, and I'm legit. Everything is OBO, so if you want to make me an offer do it. I'll probably accept it.
Anyways, Here's muh stuff. Feel free to ask whatever questions and i'll get back to you whenever I can.
XL Holden Standard Pants in grey:
These pants are beat to fuck. Rail stains all over the place, cuffs are beat, multiple burns in them still. I want to get more space in the closet, but I might keep these around for summer shredding. Make me an offer on these and I might take it. They dont make this color anymore so I'm a little hesitant to get rid of them.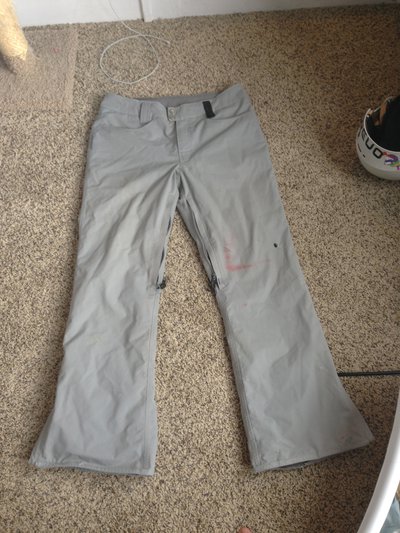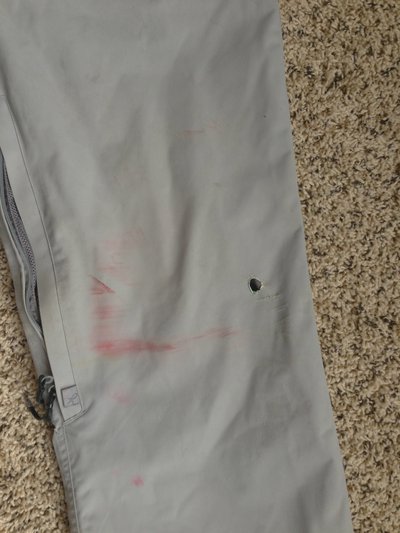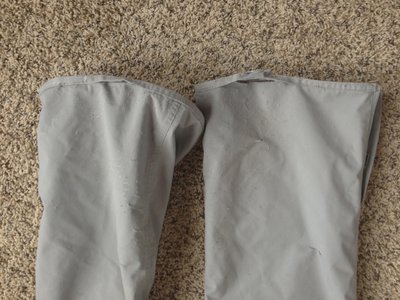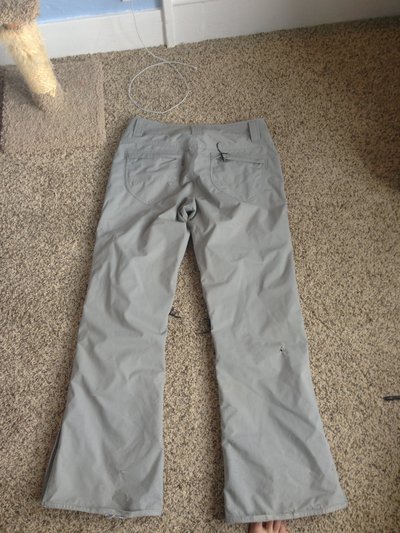 XL Joystick hoodie.
Its been worn a few times and washed a few times. Its in great shape. Im not a huuuge fan of the fit, so Im getting rid of it
29" "zipper"
45 + ship
Medium Jiberish Bees Knees
This hoodie just got washed and damn near all of the stains on the cuffs and ribbing came out, which got me stoked. This is made of a way different material, which is a good and bad thing. Its crazy comfortable, but its got a few snags and such. For its age I'd give it a 8/10. I havent worn it in like 2 years so it needs a new home.
29" zipper
45 + ship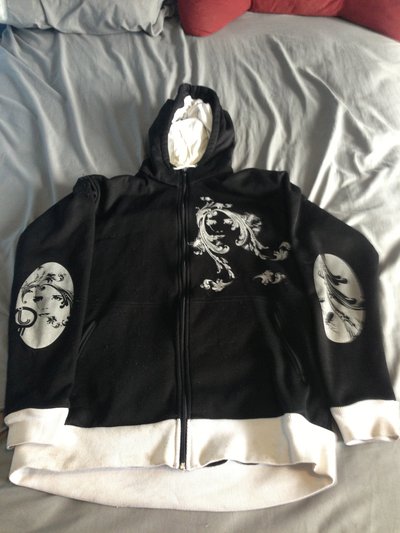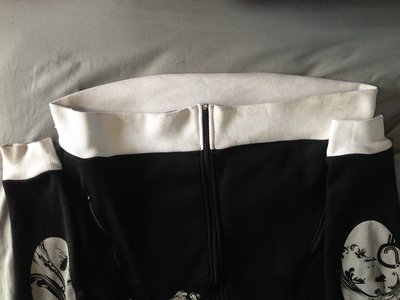 L Nomis Hoodie
I havent worn this thing in years and I want to get rid of it. Its got some VERY minor staining. Im just not into the whole color thing anymore. Dope hoodie back when I liked this kind of thing.
26" zipper (zipper starts really low on the neck, misleading
20+ ship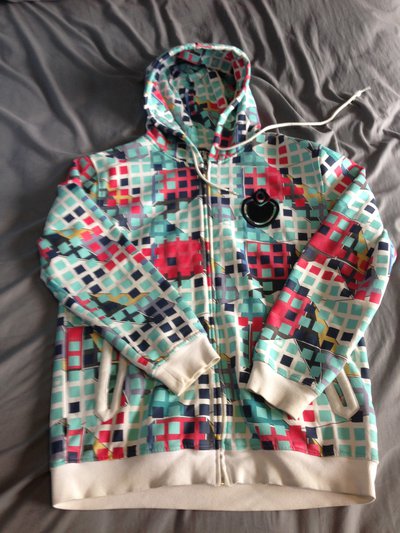 L Causwell hoodie
This hoodie is sooooo fucking sick. I love the color. I love the wood buttons. I love the thumbholes. I just dont love the length. I'm 6'1 and I like my clothes to be on the baggier side. Regular sized people, or those who like streetwear fit clothes will love it. Brand fucking new, only took the tags off and tried it on. Really really really really want to trade for this in XL
30.5" zipper
45 + Ship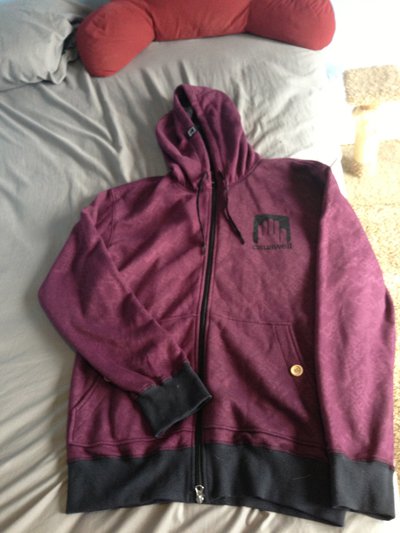 Large Voleurz hoodie sample
Love this thing. The only thing I dont like is the color. When Im wearing jeans, I feel like im head to toe the same color. Other than that, freaking sick hoodie. Warm, stylish, dope.
27" Zipper (once again, zipper starts low, misleading)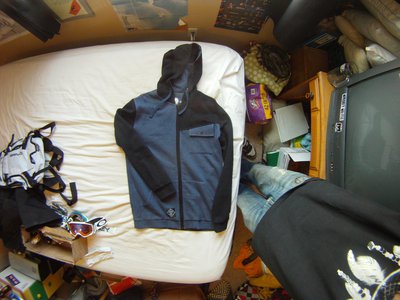 XL Voleurz Hoodie
Thought this thing was sweet back in the day, and now i dont wear much as far as colors go anymore. Im just a sad kid that lives in Portland, I can only wear black. 9/10
26" zipper (zipper starts low on the neck once again)
45+ ship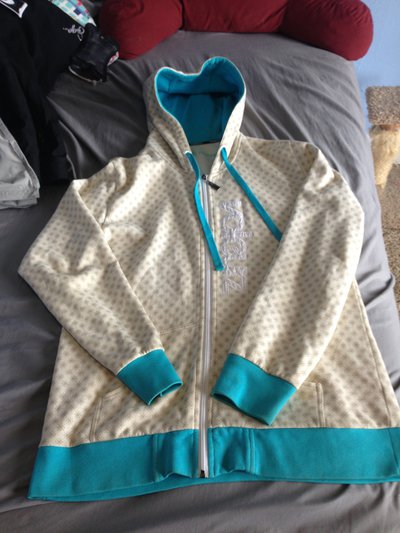 Dakine Heli Pro
Worn skiing once, then I won a Mystery Ranch pack in a raffle (stoked). Now I just use it as a super expensive laptop bag, which is unnecessary. 9.999/10
50 + ship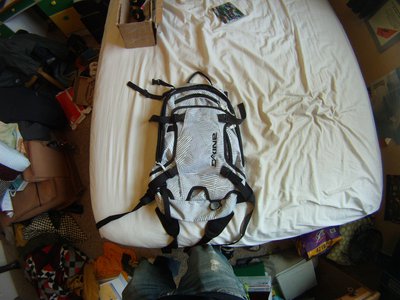 Large Saga Slims
Love these pants. I bought them for work because I thought I needed black pants for my uniform. Turns out, they bought uniforms over the summer and I no longer needed these pants. Easily 9.95/10. Some baby scuffs on the cuffs that arent even abrasions. Plus I just moved to the PNW so 10K isnt going to cut it. Bummer :(
90+ ship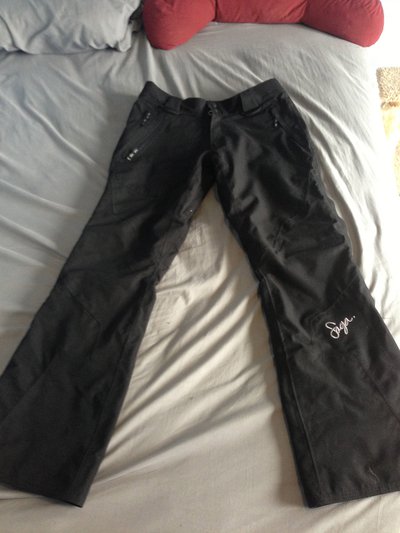 XL K2 Rant
White. Its taken zero impacts, but I got a POC helmet over the summer so its time to unload this. I'm not taking off the gopro mount too.
45 + Ship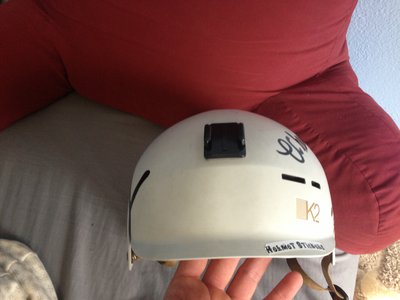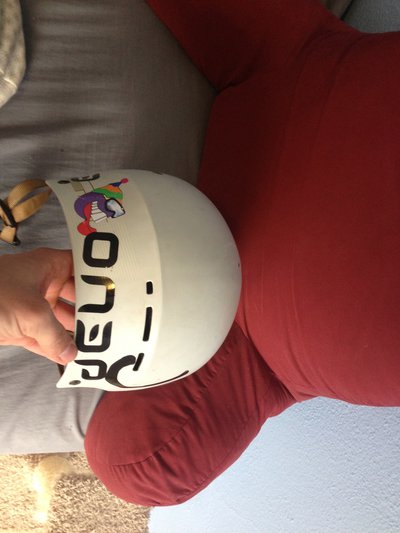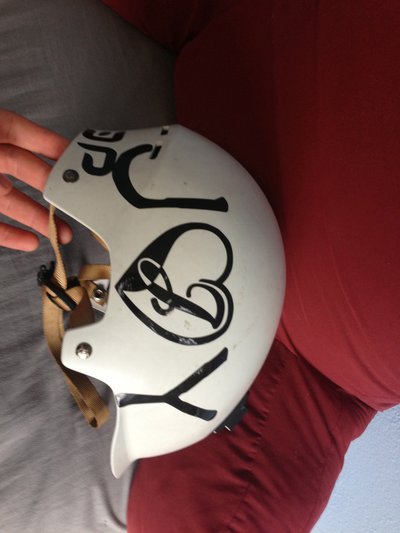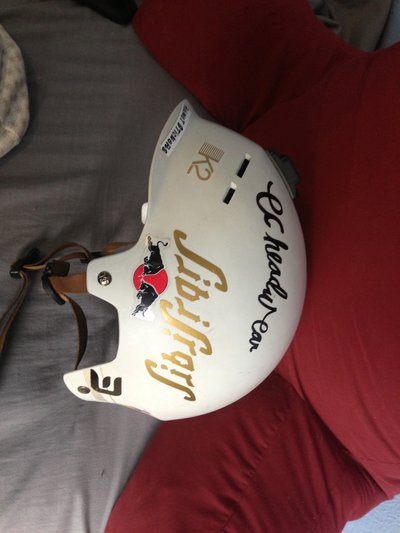 Smaller Items:
Full tilt first chair cable covers. 10/10 never used. 20 shipped
Oakley Crowbar straps:
Regular O 10/10, never used, 15 shipped
Static O 7/10, weird coloring, used, 7 shipped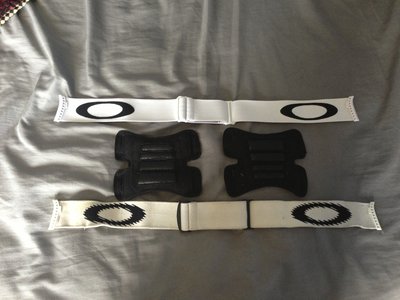 Lets make some deals NS.