No longer on #teamiPhone, but I am on the flip phone ish. It doesn't take pics doe. But I have quite respectable feedback. So some pictures are not mine, clearly. Prices do not include shipping. But on to the sale!
1. Pradagonia Retro Fleece, 120
This is for the lady killers. Ladies all just wanna touch it. But then they are all like "oh, it's not as soft as I thought" and then you jump in with "well, it is never soft by the time you touch it". Boom. Orgasm. But really. It is super warm, wind blocking, and has a great fit. Size large
2. Causwell Guide Vest, 60
Nice, warm down vest. Good looking and simple. Pretty length at XL. Just over 32 inches but it is fitted lile Stept hoodies, they bag different even though there is a slight shoulder length measurement. I wore this over my Oscar the Grouch pull over.
3. Jiberish Red Rake Flannel, 60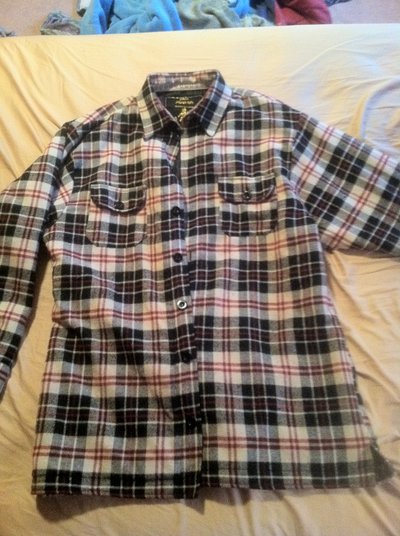 A little under 34 inches tall. Dope, classic flannel. Insulated with classic buttons. Great for fall park laps.
That's all folks! Prices are negotiable, PM or post here