Rules:
1. PAYPAL ONLY!
2. Prices do not include shipping. Shipping cost will be determined based on buyer's location.
3. +k for bumps
BRAND NEW (one ski is still in plastic) 2013 ON3P Jeronimos - 176cm - $500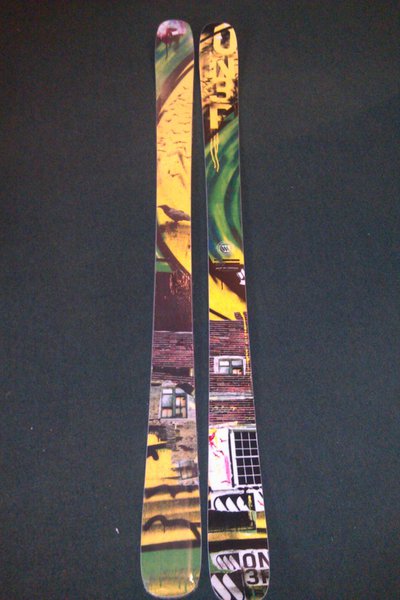 I just bought these to replace my old, beat up Moment Reno Rockers to use as a one-ski quiver, but now I am having buyer's remorse because I want longer skis. My Reno Rockers are 181 and these just seem too short for my liking. The 181 and 186 were both sold out at the local shop... I paid over $600 for them (retail is $649 but I got a small discount). Just looking to recover as much of the money I paid for them as possible so I can get a different set of skis. My loss is your gain.
Specs (from ON3P site):
Length - 176cm
Dimensions - 130/101/123
Radius - 20.8
Effective Edge - 147cm
Elliptical Rocker Profile
Elliptical Sidecut
Marker Dukes - $300 obo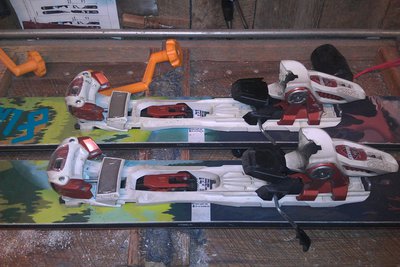 I bought these brand new a couple years ago with the Bibbys they're mounted on in the pic. We didn't get much good snow the past couple years here in Boise so I've only used these a handful of times. They work great and I've never had any issues with them. The reason I'm selling is because I'm switching over to a MFD/FKS setup for the Bibbys. The money I get from these go toward the new setup! :)

Specs:
Size Small (265 - 325mm BSL)
110mm Brake Width
DIN 6-16

I still have the mounting template and instructions they came with too.
Saga Jacket (L) & Pants (XL) - $150 obo
I bought this kit new a few years ago and got a new setup this year so it's just sitting in my closet. Not in any hurry to sell and I'd prefer to sell as a set. I will only separate if I have serious buyers for both the jacket and pants.
Both are still in excellent condition. Jacket has a rail stain on the back, but besides that it is nearly perfect other than normal wear. Pants only have a few little scuffs at the bottoms, just from normal wear.
I can take more pics of all this stuff upon request. If you want more pics send me a pm with your cell # and I'll text them to you when I get a chance to take them.