Whatup ns, just bought a new jacket and I need some more money, help me out. All purchases through paypal, prices include shipping. All orders come with surprise stickers. Buy up.
First up, I got a mint green level 1 crew, size XL. This thing is clean as hell, never worn skiing, only washed once or twice. Condition 9/10, nothing wrong with it. Dope ass colorway too. $50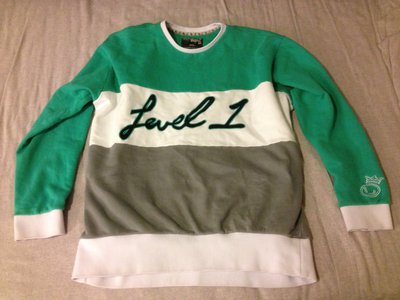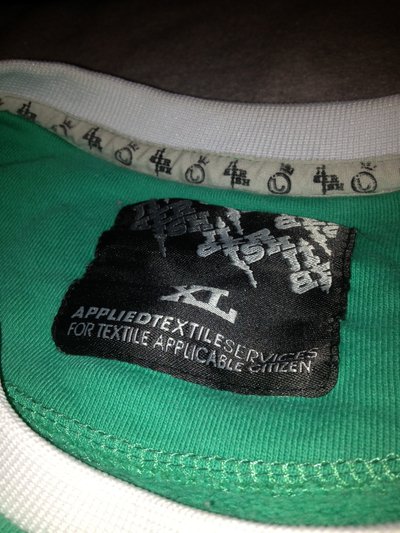 Sleeve detail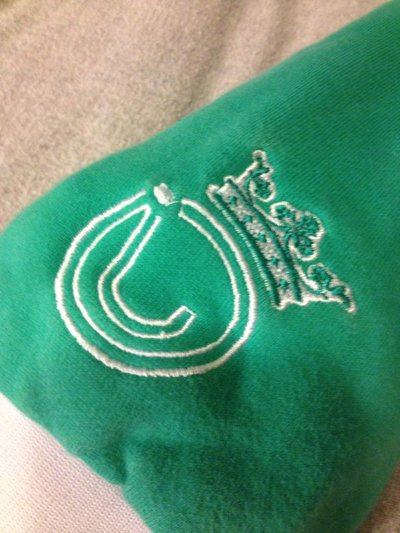 Next I'm selling my white Burton Ronin Love Jacket. Size large tall. Only worn for about half a season. I love this jacket, the details are what makes it though. Leather trim, media pocket, naked girls, what's not to like? Everything about this jacket is in perfect condition besides a few marks on the sleeves (easily washable). Condition 9/10. Zipper length: 36 inches. $80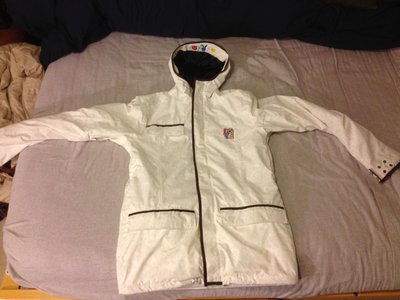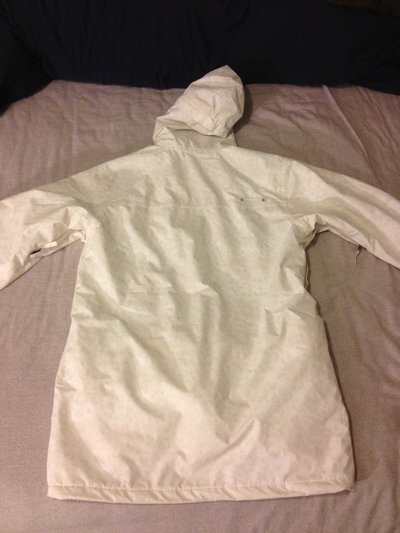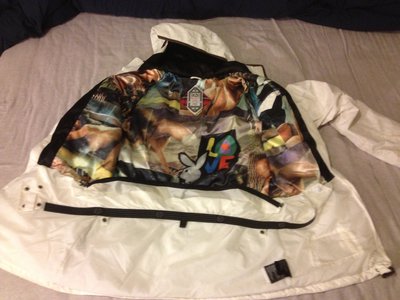 small stain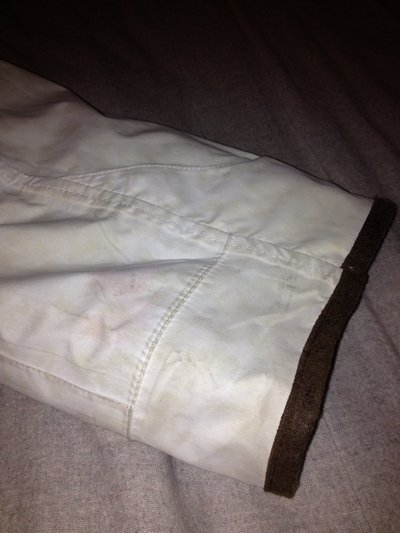 hood detail
cuff detail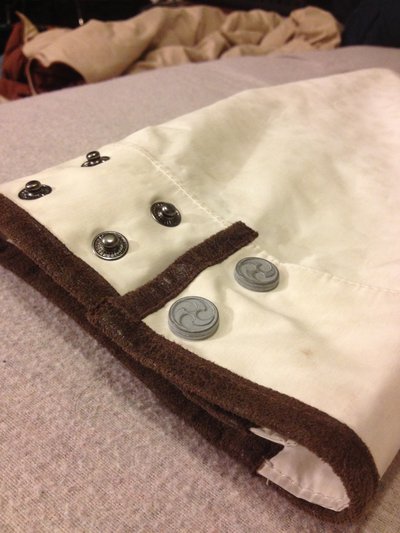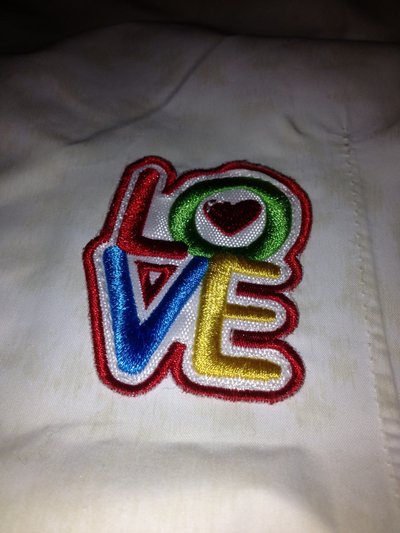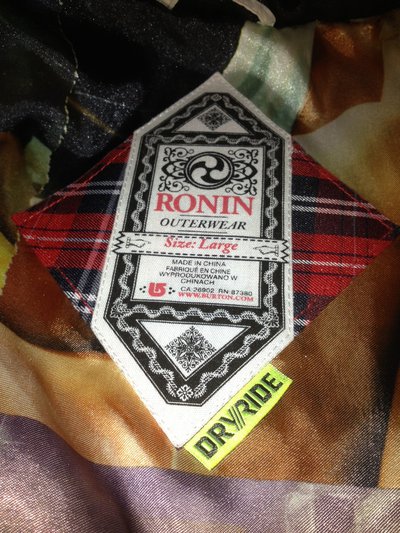 I'm 5'11"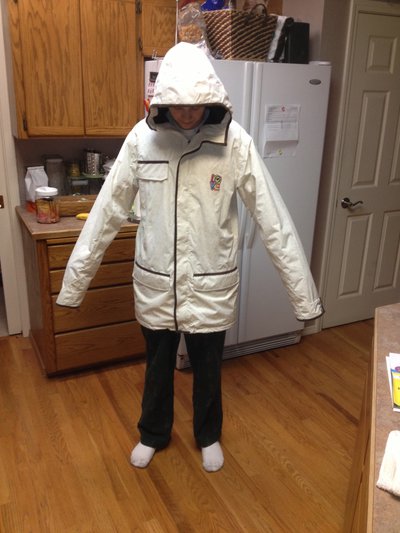 Finally, some Hieroglyphics clothing for you old school hip-hop fans.
Gold Coin x Hiero Legendary crew neck: Fresh as hell, only reason I'm selling is because I ordered an XL and they sent me a L. Worn once, condition 9.5/10. Bought for $50, so I'm selling for $30.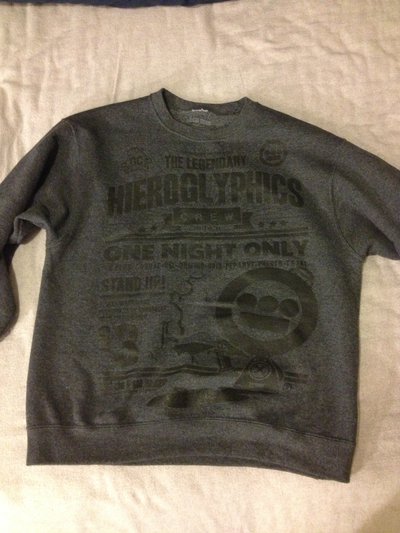 sleeve detail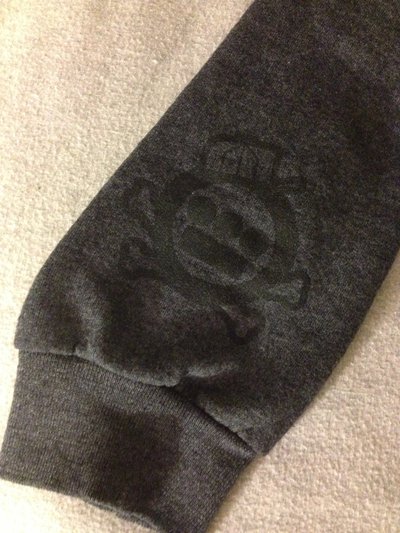 Hiero 5-panel: Worn twice, condition 9/10. Purchased for 30 bucks, I'm selling for $20. (I know it looks kinda tan in the pictures, but its grey.)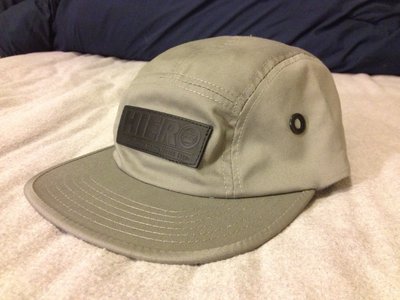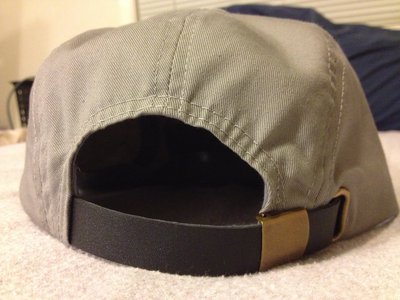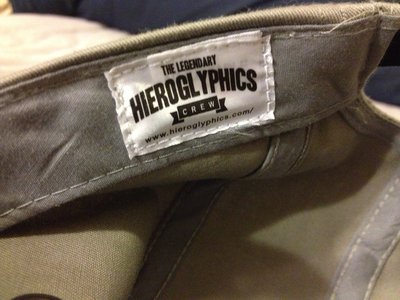 Ill sell both for $40.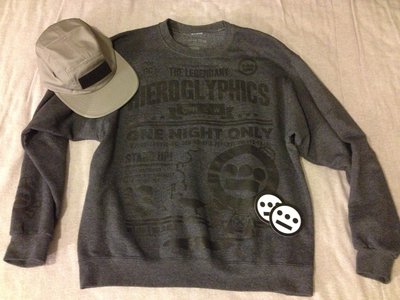 Buy either of these and get a hiero sticker