Dearest friends of NS,
Now that SIA and ISPO have come and gone, I thought it might be helpful to create a little thread highlighting some of the new boots for next year. It was a very busy year for us with lots of new mold investment in the freeski, all mountain, and touring worlds. Take a peek and let me know if you have any questions about these or any of our boots. I'm stoked to hear what you think.
The all new Overload Series: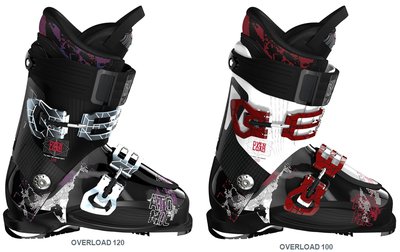 Developed over the last 2 years in close cooperation with our athletes, the all new Overload series features a entirely new medium fit (101mm) with a really narrow heel, Carbon High Back cuff, adjustable flex (+/- 10 flex points), adjustable forward lean (13°, 15°, 17° options), full length/width rubber boot board, one of the lowest stand heights on the market, and with replaceable dual-hardness soles. 120, 100, 70 flex options available. Gus, Andreas, Elias, Keefer, and co have been slaying it on the 120 since September and it's awesome to see how stoked they are on it.
The all new Waymaker Carbon and Waymaker Tour Series: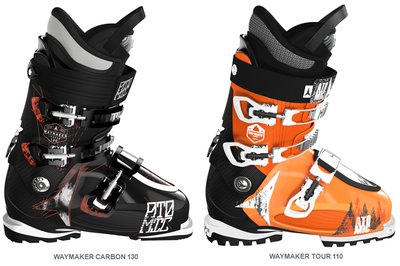 Waymaker Carbon Series - Chris Benchetler was super instrumental in the evolution of this boot and it was really a pleasure to bring this boot to life with him. Featuring a Polyurethane main body with our race inspired Carbon Spine, this is finally a 130 walk mode boot that skis as powerfully as a fixed cuff boot. Medium fit (101mm) with a really narrow heel, new walk mechanism that locks the cuff to the shell, 35° of cuff range of motion, swappable norm grip pads (ships with DIN but our Touring norm grip pads can be put on for total binding compatibility), grip pads screw into metal inserts for maximum durability and power transfer, and a special full length/width boot board that provides maximum insulation from the cold. 130 and 110 flexes available.
Waymaker Tour Series - Essentially the lighter brother to the above boot, the Tour Series uses a Pebax main body with Carbon Spine, a 280 gram Intuition liner, same mechanism and cuff ROM, but ships out with Touring norm grip pads made with Skywalk Rubber and Dynafit specified tech inserts. 110, 100, and 90 flexes available.
And in case you missed the write up done by MacMahoooon and Schmuck, here is the link to the NS Atomic coverage from SIA:
Cheers!
nerdy