A pair of Line Chronics 2008 176cm with Solomon bindings mounted. I would rate it 7-to-9 / out of 10, depending on what is more important to you - the bases/edges or the top-sheet. If it is the bases, than 9/10. The bases and edges are in almost new condition with one minor scratch that has been p-texed. The topsheet had some peeling and nicks close to the edges, resulting from one ski running over the other, which is typically seen on Line skis. Purely cosmetic. I cleaned it up in a couple of places near the shovels with a razor blade - you can notice that on the attached pictures. The skis have not been used on rails/jibs - only on groomers and in bumps, and the edges are in perfect shape. In fact, in two years that I've owned them I've only used these skis 2-3 days in a season (I have three other pairs and a board:)
Solomon bindings din 3-12 are center-mounted.
A great all mountain ski, supposedly very reputable in the park (which I have not tested:)
215 OBO + shipping (~15-20 depending on how fast you need them).
PayPal preferred.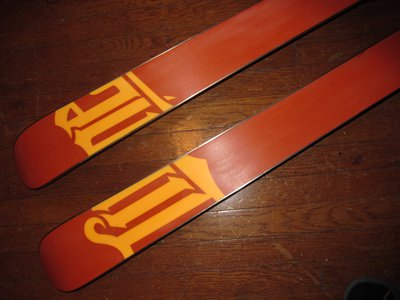 pic1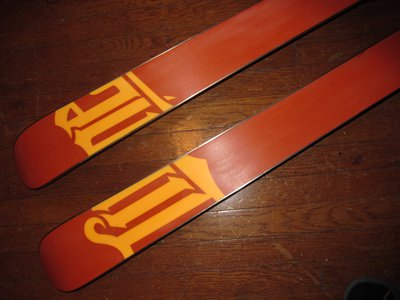 pic2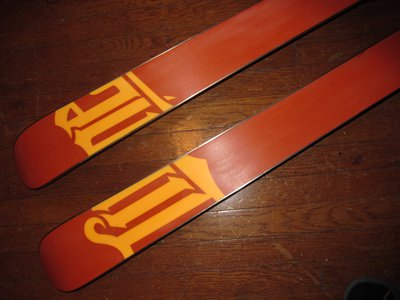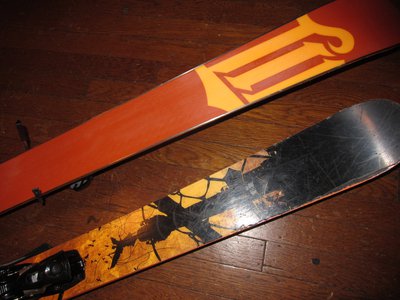 pic3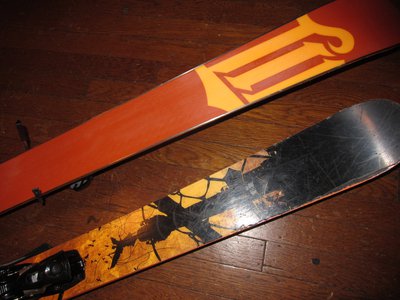 Pics available on Dropbox:
https://www.dropbox.com/sh/ii8cpd38k2prwup/SGdfMZMdsY
/\oo/\
\/