Rules:


-Only accepting some trades, mostly want cash!
-PM me about offers, I won't be checking the thread as much for interest as I will my Message Inbox.
-Don't be sketchy. Don't scam me. I will find you.
-You pay shipping
On a somewhat related note: IF YOU PM'd ME ABOUT MY VARISTY'S AND I DIDN'T GET AROUND TO SELLING TO YOU, PM ME AGAIN AND I WILL GET EVERYTHING SORTED OUT. I WASN'T REALLY SURE ABOUT SELLING THEM AT THE TIME SO I APOLOGIZE FOR THE DELAY.
1. Ok, first up we have the Varsities in size Large. The condition is a little beat, but these are still a beautiful pair of pants and a real Saga collector's item. There are some rips at the bottom, but they're definitely ski-able. I'm asked for $25 so you can't really complain haha. Pics: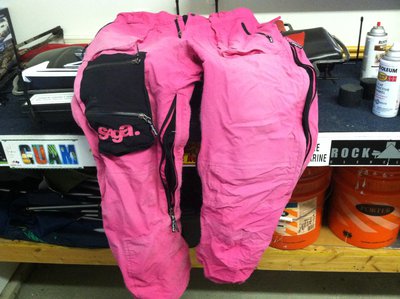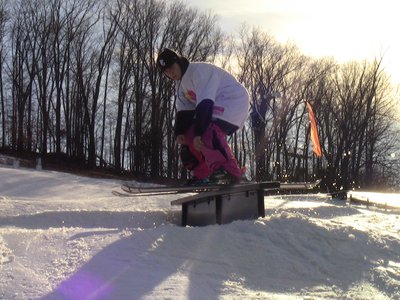 2. A pair of Look PX 12 Jib's. One of them is missing a brake and the other has a brake that is a little too small for the ski, but it still clips out and in. I will be able to sell them about mid-February when my season ends for $30.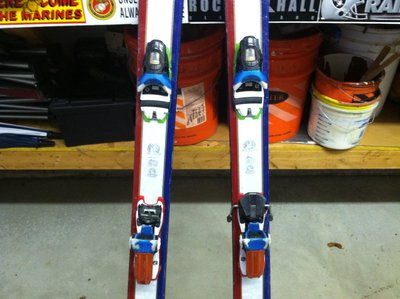 3. A pair of Spk's that I painted black. Size 29. They are originally white (obviously) and I can take off the paint before I sell them to you OR i can repaint them so they look a little cleaner. Either way is cool. I'll let them go for $50.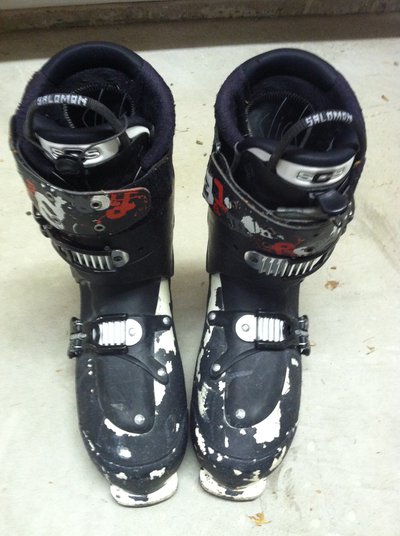 4. A tall orange jacket that I cannot find the brand for. This thing is awesome. Perfect condition and the best fit ever. PM me for more details. $50.
(Sorry for the upside down pic.)
5. Level 1 AfterDark Under Armour t-shirt. Size Large. $10.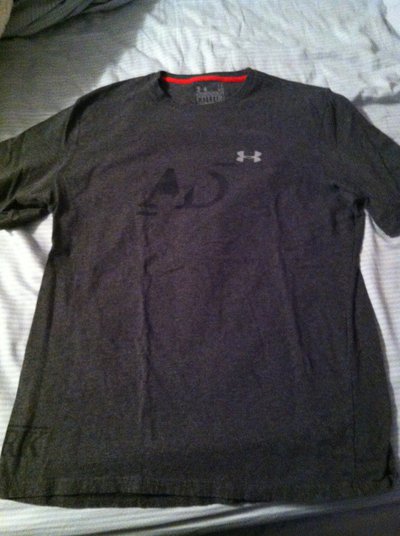 6. Custom tall hoodie. PM me for more details. $35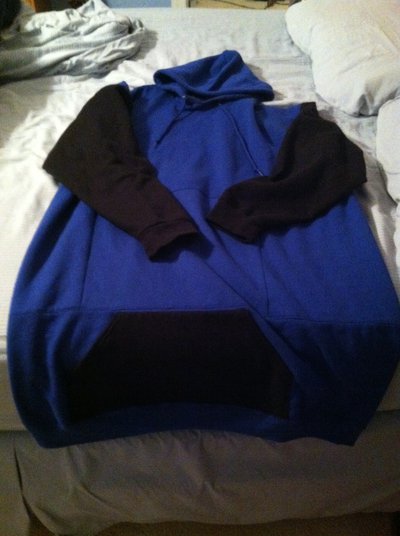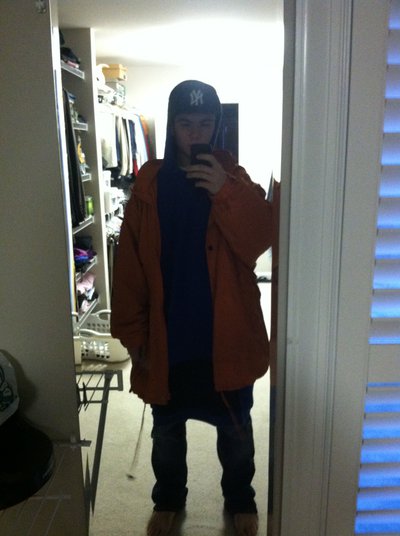 7. Jiberish OG flat bill size 7 5/8. Perfect condition. $50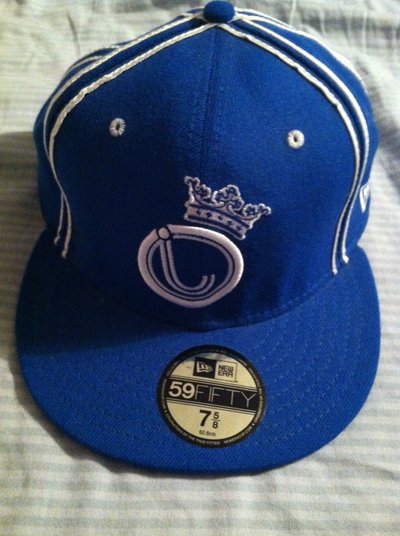 8. Smith I/O lenses. I don't know what kind, but they come with a nifty little Skullcandy bag. $55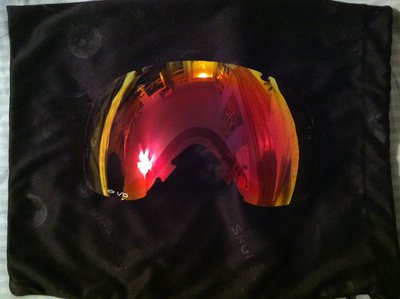 9. Salomon Spk Pro's. Size 28.5. $45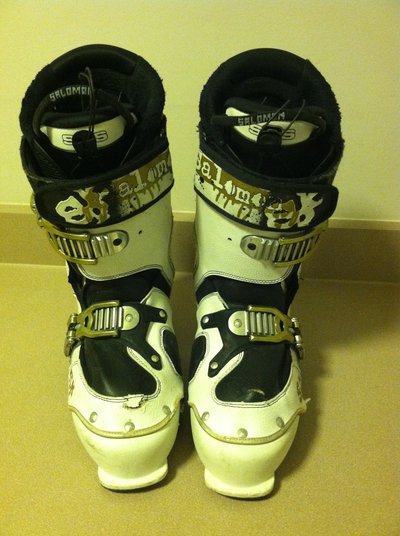 Buy up!