Hey all, I have a pair of the first year Ace of Spades ski boots.
They are a size 27.5 with a boot sole length of 315mm.
I got a new pair of fischer boots, and no longer use these boots. They shells have roughly 110 days on the shell, but one day on the basically brand Dalbello intuition liners. They shells are still very responsive but they do have some cosmetic damaga on the front of shell and the soles.
I am looking for 250 SHIPPED from Nelson BC. Preferably Canada only. Paypal only. PM with offers.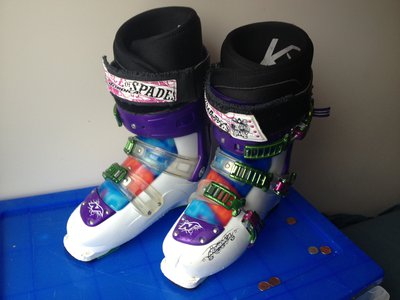 Thanks for looking!