http://www.alpinesportinggoods.com/browse.cfm/volkl-chopstick-new-skis-2012/4,12965.html?AdID=954--7197, this website is a reference for the cheapest option for these skis.
http://www.rossignol.com/US/US/axial2-120-xl_RC1A011_product_alpine-men-bindings.html, these are the bindings on the ski itself, only difference is that these bindings have a 130mm brake versus a 100mm brake.
These skis honestly are a great ski for an advanced skier looking for ease on the legs shredding the pow. They are a stiffer ski however they do have great edge and construction making this ski a great groomer ski. All together the skis and the bindings im looking for $350 shipped. I am also excepting options to sell individually, skis or bindings. Feel free to let me know. Overall condition is a 8/10. Only defects is visible on the topsheet, as for the bottom there smooth as new. Any further questions let me know.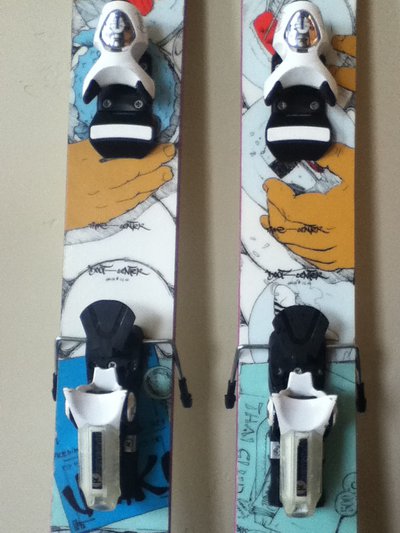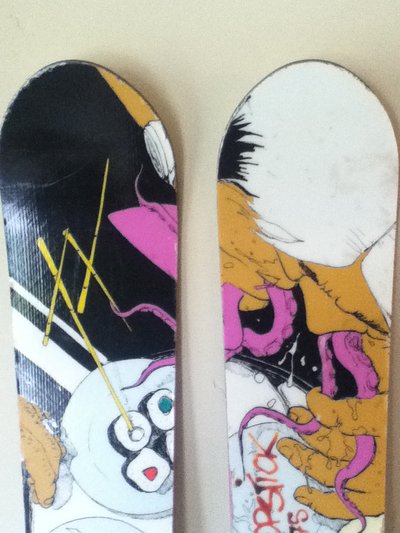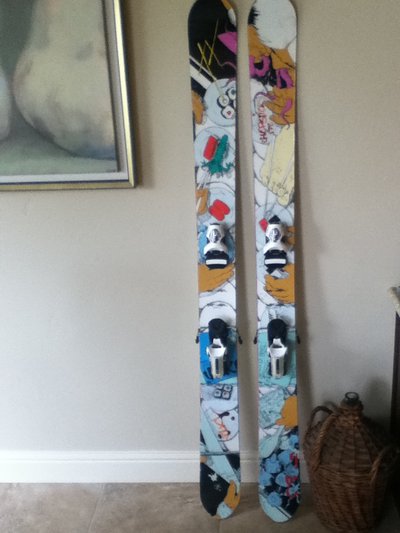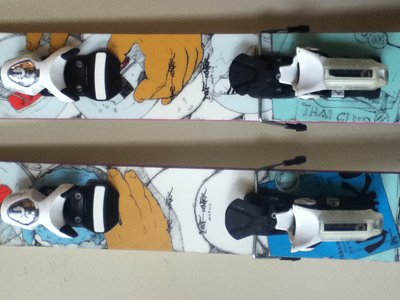 Thank you and enjoy your day!