Why not, giving it a shot.
Got a COMME DES GARCONS x MATT GROEING "BINKY and SHEBA PLAY" T-shirt.
Size Large.
Brand fuggin New, un-opened, all original packaging and seals from DSM.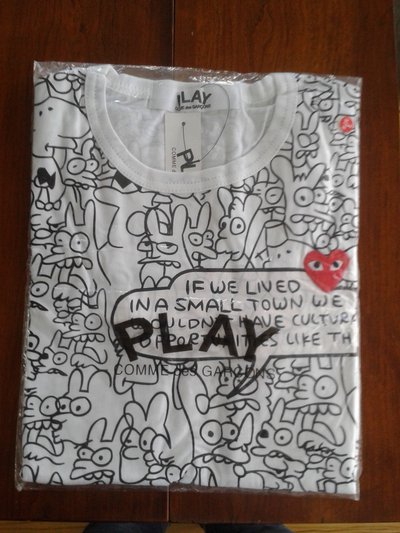 Again. It's a longshot, but if there's Hypy fiends out there looking for something original, here's your piece. Looking cash or trades.
Link: http://hypebeast.com/2011/5/comme-des-garcons-x-matt-groening-binky-sheba-play-installation-dover-street-market
Pricing Idea.
https://shop.doverstreetmarket.com/product_info.php?products_id=5136
AGAIN. LONGSHOT. Usual hate as expected, but +K for the other bump n whatnot.