ok, so recently went to new york and thought it would be fun to pick up some "frolex" watches. They are all brand new, never worn and all very good quality. All the dials work properly, not only the minute and hour hand. The weight is very close to perfect and the details are all the exact same. everything from the clasp to the holograms on the back to the small little details on the dial. they also come with extra links for the bands.
they all come with a box and cushion.
1.) All black Daytona. $100
2.) Yellow gold yacht-master 2. blue bezel with white dial. $100
3.) White gold yacht-master 2. white dial. $100
4.) also bought from the same guy on the street, burrberry wallet. brand new. $50
5.) OG red Saga shutout. size LARGE $80 worn twice, no damage.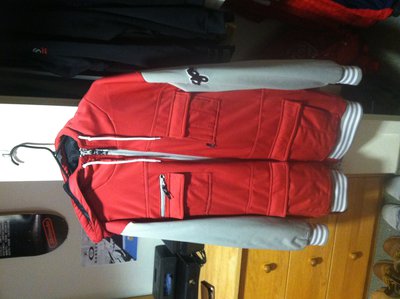 thanks for looking.
enjoy some costume jewelry!
not sure how long the watches will work because i've never used one but i would imagine it depends on how much you wear it along with how careful you are with them.