So here is the dealio. I got these last spring, skied them 4 times last year. Absolutely loved them. This year, skied on them twice and on the third time, shredded Keystone for a couple hours. 2nd to last run was Motzart and everything was fine. At the bottom when I was skating for the lift i felt something pretty funky going on on one of the skis. Turns out the top sheet delamed right underneath the binding. No idea how it happened or when it happened, but I brought them back in to Boulder Ski Deals and they are shipping me a brand new pair tomorrow.
Skis will come unmounted, brand new (not sure if it will be in wrapping or not).
I bought them last year for $850, but obviously I will not get that back so make me an offer. Price will be +shipping.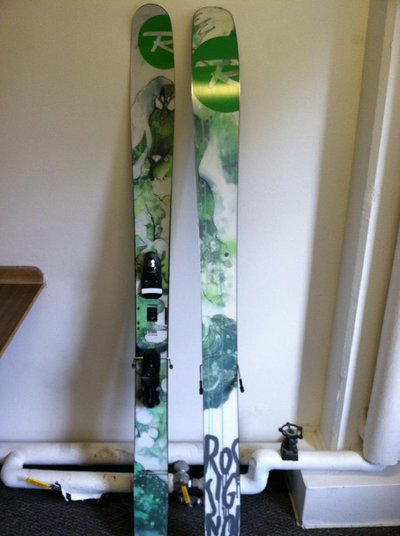 Again, skis will not come with bindings. There will be absolutely zero use on the ski, no drill holes, no top sheet chips, nothing at all.