Selling 09/10 169cm K2 Hellbents center mounted with Px12's.
The whole setup has been used only about 6-7 times. Bases, topsheets and edges all in excellent condition. Asking price is $400 OBO, so offer up.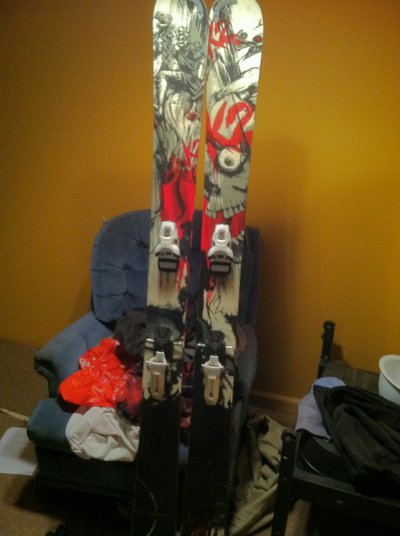 2nd are a pair of Nordica Double six boots from last season, 27.5 w/ 315 bsl.
These were used for about 2 months, just didnt fit me correctly. $150 takes them.