Hey NS,
I'm going out west so I'm selling my Gopro Hero (NOT HERO 2) With all the accessories that I bought for it too! I've only used the thing like 3 times so it's almost new really! The setup includes:
- Hero Helmet with 1 curved and 2 flat adhesive mounts, 2 jay hook mounts, and 1 surface mount
- Chesty mount
- LCD bacpack with housings
- Helmet Front mount (not pictured but it's included)
Rules:
- Paypal only!!!
- you pay shipping unless we work something out
- will split pieces up if I find a buyer for just the gopro itself first
- Any question or offers just P'm me!
- +K for bumps!
Well start out at $100 and see where it goes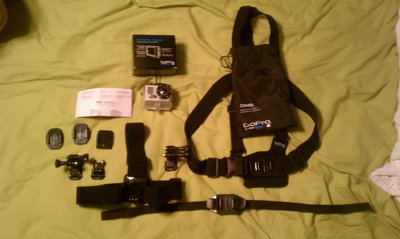 Thanks for looking!