Ship only in US. Will probably NOT accept trades except for Black Pants(XL).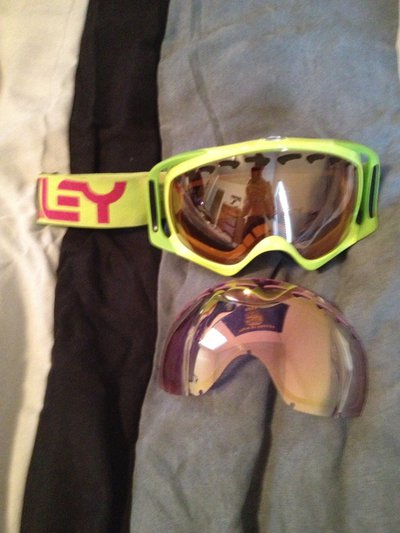 Orange/Blue Saga Anomie Jacket XL. Probably worn about 15 times. Still completely waterproof!.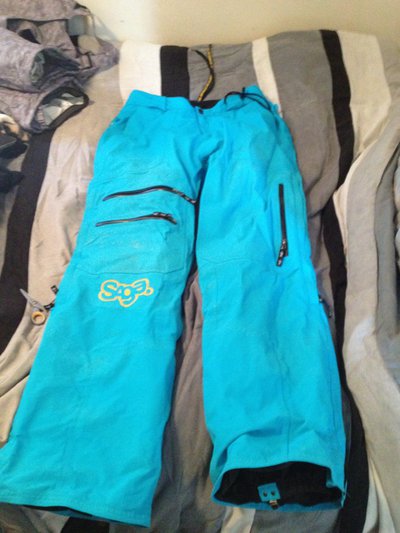 Blue 2011/12 Saga Pant XL. 7/10 Quality due to some rail wrecks!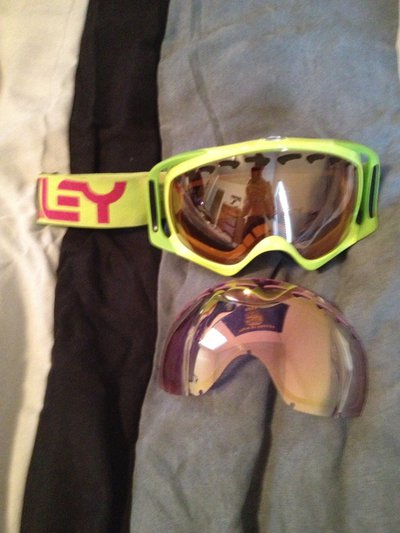 Oakley Crowbar. Lime Green with original Oakley Strap. Frame 7/10. Lenses are pretty scratched.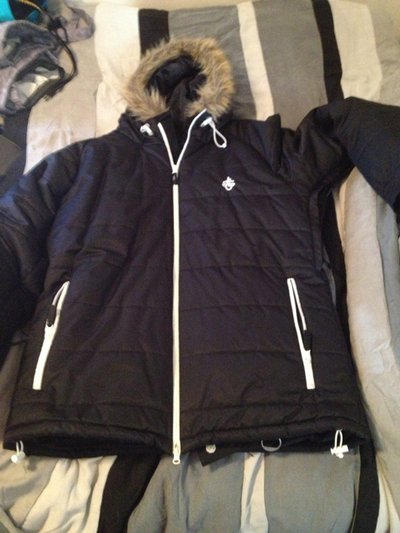 Black XL Atmosphere Jacket. Worn probably 15 times as well. Small tear in powder skirt that I just haven't fixed yet.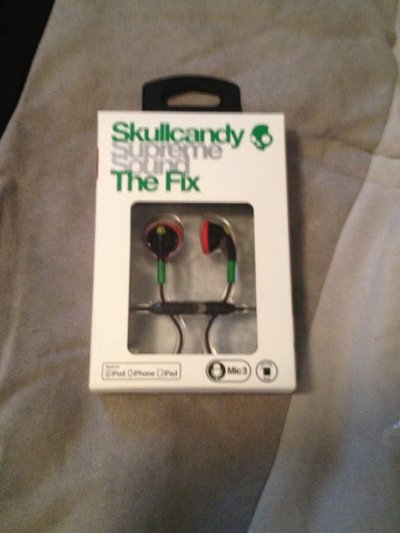 Skullcandy Fix-IN Buds Brand NEW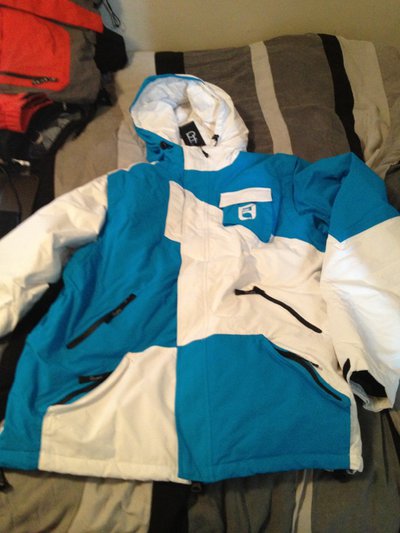 Never Worn XL First Drop Jacket.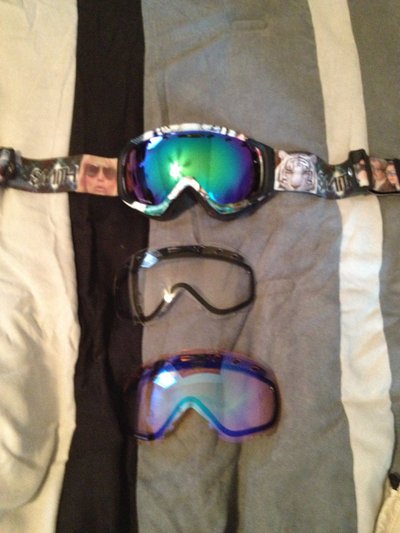 Smith Phenom. Lenses still in 7/10 condition small scratches but completely visible.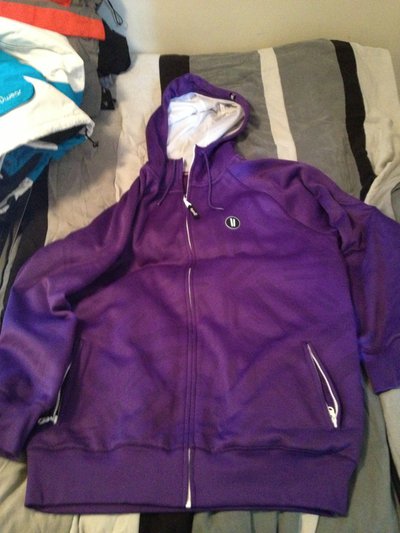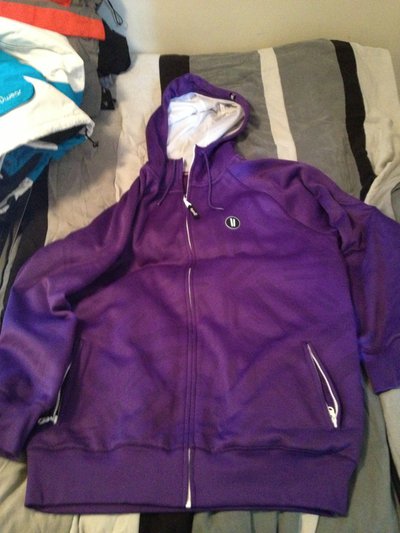 Purple Planks Ride-In Hoodie Tall. Awesome for shredding with light snow or sun and moderate temperatures. Has an awesome water resistant quality. I rode in it or the blue one nearly every day at PC last year.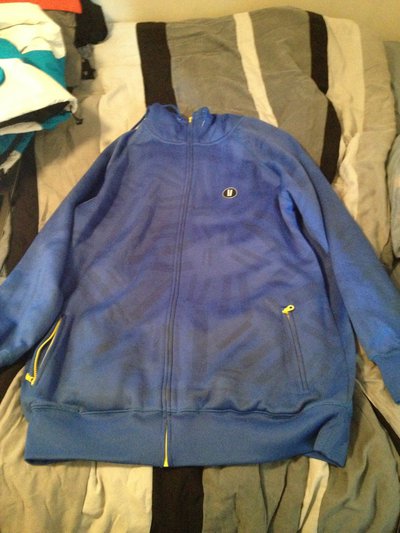 Blue Planks Ride-In Hoodie Tall. Same as the purple but it has some rail stains on back that aren't very noticeable due to dark blue color.
Smith Stance Goggle and back up lens Brand New in box!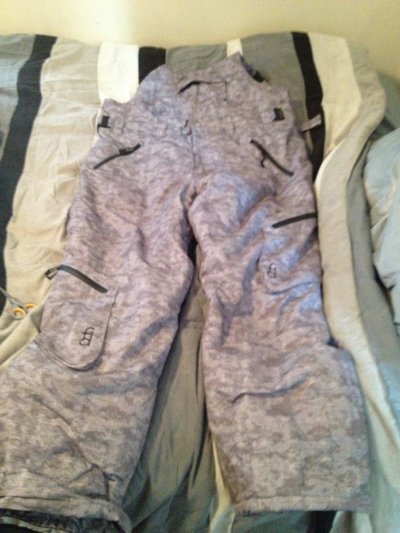 First Drop Pant Grey Camo XL. Worn once. Still 10/10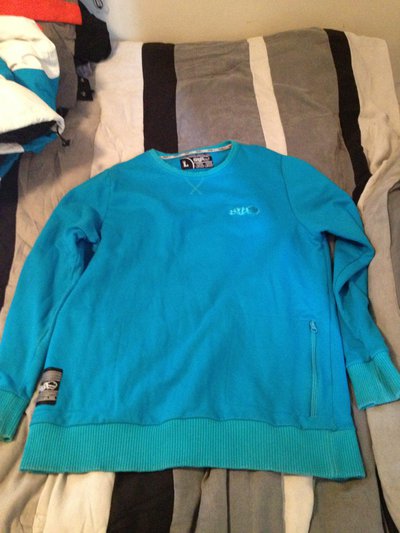 Blue Saga Crew L. Small stains 8/10. Still Great condition awesome for riding!