Went abroad for a semester and I am broke!!!! Looking for any money to just be able to pay for every day expenses at college.
-PAYPAL ONLY
-More than willing to negotiate anything and any prices.
-Will consider trades but not likely, Mainly looking for cash.
-PM ME WITH ANY OFFERS!!!
THis is a burton jacket size MEDIUM. Its got sick graphics and is more of a shell. 8/10 condition, just some white that has some dirt on it. lookin for $50
I got 5 pairs of shoes here, All nikes and all different sizes. Hit me up if you are interested in any of them and I can get you more information. sizes from 10-12.
Simple LRG Sweatshirt, size EXTRA LARGE. good condition 8/10. lookin for $20
Sessions board shorts size 31 waist. 8/10 lookin for $10
Purple nike sweatshirt size Large. only worn a few times... 9.5/10 condition. lookin for $20
two fleece lined bandanas... prevents the bandana from getting soaked and freezing. Worth it. lookin for $5
Next up is a classic line skis hat. Prety beat but still a sick hat. 6/10. lookin for $5 or $10
This is a boston celtics floor warmup jersey. BRAnd new and size XL. 10/10 and legit. lookin for $60
I've only got the red hat remaining and it is new with tags! Looking for $17 obo
Next is a BRAND NEW PAIR OF SAGA PANTS YELLOW!!! STILL HAS TAGS 10/10 SIZE XL. Lookin for $120 BUT PLEASE OFFER UP!!!!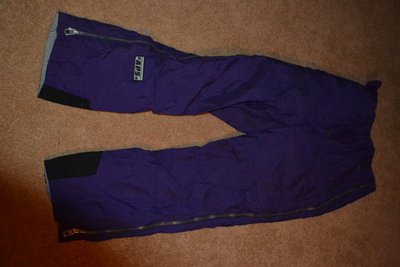 These CB pants are in like new condition. Got a skinnier fit to them and will post a picture of them with boots on. condition is 10/10. good purple color which is hard to come by. Not sure what I want for them yet but offer up.
Here is a go pro battery. (The floaty back door has been sold) It is sealed and brand new. It is originally worth $20 but I will let it go for $14.
ash.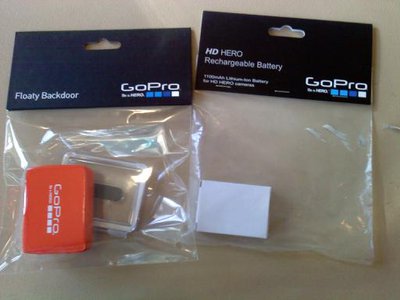 Next is a like new Armada Armory Jacket. It is size Large and is a tall fit jacket by ARmada. Goes to a little above my knees and I am 5 foot 11 inches. IT is in 9/10 condition with a patch on the back from a branch putting a clean cut into it. Looking for $150 but please offer up via PM.
Here are Oakley, Moment, Armada, and Ogio hats. From Right to left we have a Moment hat, fitted, 10/10 size 7 5/8. Next is an Oakley fitted 8/10 size 7 5/8. Next is another oakley 7/10 size 7 1/4. The black ogio is a 7/10, and has a velvety texture to it size 7 5/8. The white hat is an Armada flexfit that is in 8/10 condition. Shoot me offers on the hats, not really sure what I want for them.
Next is a Nine 22 crew neck in 10/10 condition size 3T and an armada sweatshirt size XL 7/10 condition. Looking for $35 for the Nine22 crewneck and $20 for the Armada. Open to all offers!!!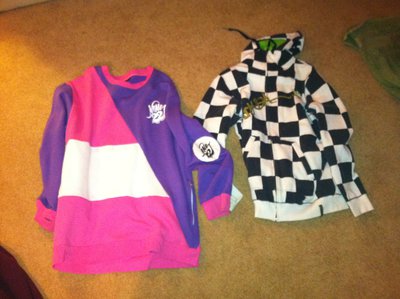 Last is this Jiberish Heavy crewneck. It is in great condition, 9/10 and has only been washed 2 times and air dried. SIze 2XL. Offer up for this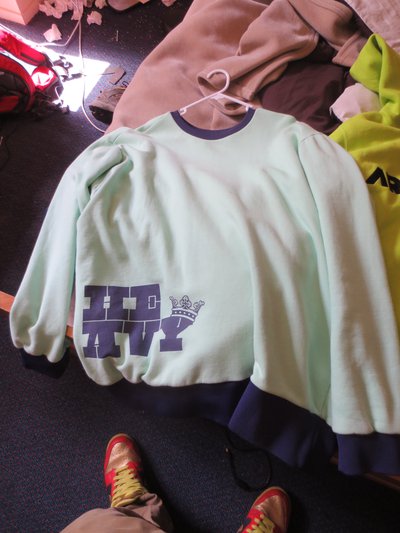 Feel free to make offers on anything, PM me with any questions!!! EVERYTHING MUST GO!!!