These L1 jacket and pants have to go to make room for clothes that fit me. Blowing these out at reduced prices, pay me by Paypal and they will be shipped out on Thursday 12/6/12.
1) L1 Jet Boy jacket - Nima Jalali collection bomber style jacket (slim fit, no powder skirt). color is "lumberjack wool" which is black with fine tan pinstripe squares. Fabric is soft, fuzzy syth wool. Size large. 8,000/8,000 taped seams. Velcro in the cuffs says "Too fast to live / Too young to die." Condition is great, fury collar would use a little TLC, maybe with some woolite.NOW ONLY $60 shipped to your door.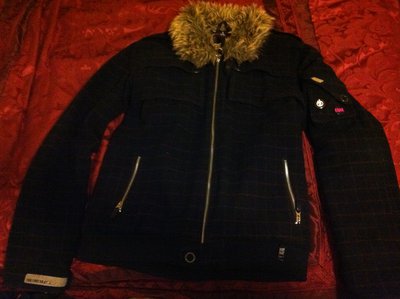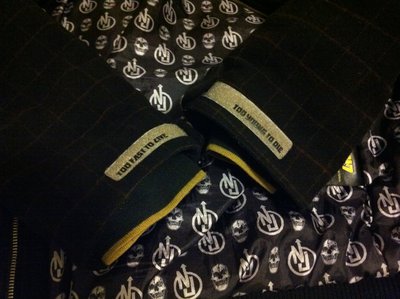 2) L1 Corduroy pants - Blackstar collection, model unknown. Size large. Black corduroy, 10,000/10,000 Taped seams. Pocket on the right hip, glove holster/pass pocket on the left. There is a place to zip in your L1 jacket's powder skirt if you got one. great condition BUT right back pocket snap is missing. NOW ONLY $50 shipped to your door.