Sale Rules:
1. You pay paypal first and then I'll ship. I have a good amount of feedback on here. Also willing to meet up in PC or possibly SLC.
2. I'll pay for shipping so yay bonus for you!
3. Not interested in trades except for Drop Kicks or Hot Doggers in a 25.5. I'd consider throwing cash in the deal if you have either of those items.
First off are the Tom Wallisch Hot Doggers Red/White season 2010-2011. Size 26.5 They have probably 120 days on them. They weren't heat molded. You can tell in the bottom pictures that the heel piece on both boots has worn down to where the screw holding the piece has fallen out. They do not have the cable covers either. This doesn't impact performance at all. I'm sure they have plenty of life left but I'm going to go down a size to 25.5 so I need to get rid of these to help me fund that. I'm gonna throw $200 out there as my desired price for these but feel free to offer up.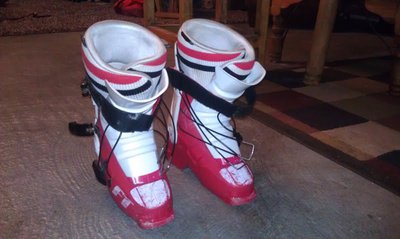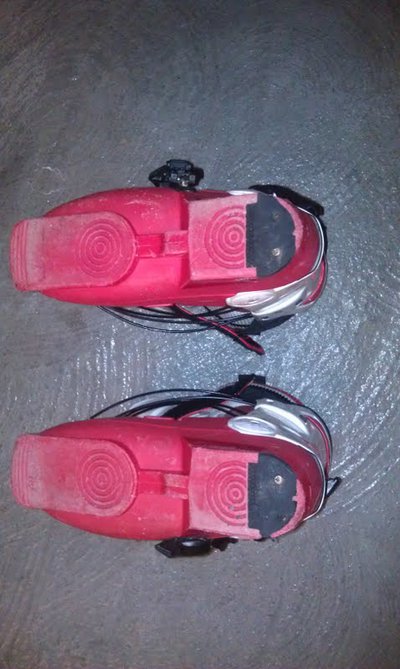 Next are a pair of Smith I/O "Wall Street" Goggles. I've worn these maybe 3 days. I do not know what lens this is in the goggles in the picture. The other lens is brand new never worn and is the red sensor mirror. And we'll go with $100 on these but I'll consider reasonable offers.