SELLING THIS FOR A FRIEND
It's an Apple iPhone 4S on Rogers Network (Hardly used because Rogers has zero service in our town)
The iPhone IS JAILBROKEN but CAN be updated to remove the Jailbreak (Optional).
RULES
Canada = $15 for shipping
USA = $20 for shipping
YOU PAY SHIPPING
PayPal only
Asking price $200 Obo.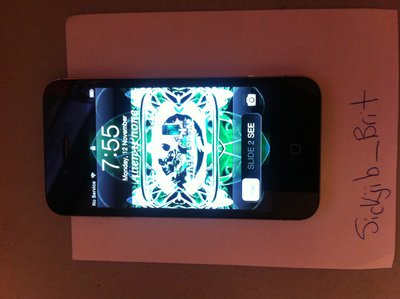 (Sorry for sideways pic)
Any more info wanted shoot me a PM. Can get more pics upon request.