Selling two pairs of pants for super cheapo because I need money to buy some bindings and this is a start I guess.
Price: 75 Shipped for both OBO (Throw me offers because I want them gone)
Medium Bonfire pants
Condition 7/10
Pants are a little dirty and cuff damage isn't bad.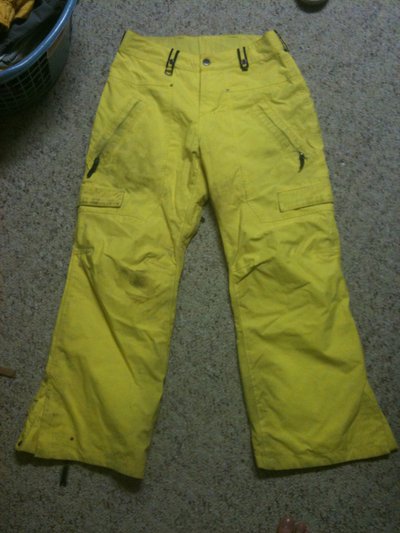 Small North Face pants.
Condition 9/10
They are in great shape just been used. No rips or stains.