Trying to get rid of two sets of goggles
First up are crowbars with white frame, denim strap and an Hi permission lens. Lens has a few scratches from use over the years.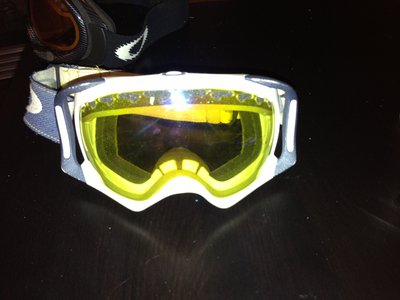 Next up are a pair of A-Frames: carbon fiber frame with black iridium lens. Lens also has a few small scratches as you can see in the pic, but overal, in good condition.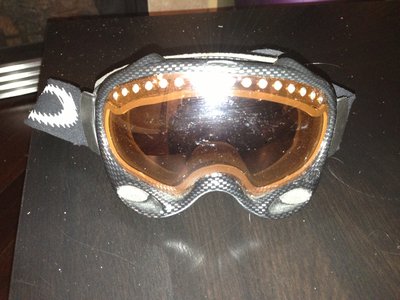 Looking to get 50 for each plus shipping
Offer up