Yo guys,
Selling some of my old gear which I don't use anymore... Trying to get some extra cash so I will be able to afford some upgrades for the season.
First off is the tripod...
I've had it for a few years, but I recently bought a Sachtler, so I no longer have a need for the Manfrotto. The Manfrotto is a super rad tripod to start with.
The 701 head has few minor things missing. The knob which tightens the quick release doesn't have the plastic piece to turn it. It fell off 2 seasons ago but it's no problem just to spin the metal piece with your fingers (I did it for 2 seasons). Also the pan bar bolt is missing. For and extra $5 bucks I can fix it up by getting a bolt and screw from a hardware store to put it back on, it would work fine after that.. Without the Pan bar I would just use the actually head to pan with, I found it worked fine. A plastic cover over the center bolt is missing too, but that isn't a problem.
The 190xbPROB Legs are in good condition. Other then a few scratches and one leg being loser then the others, there is no problems with it.
Manfrotto 701HDV Head and 190xbPROB legs... If you buy as a package $150 for both... I'm willing to split though for a bit extra. $90 for the legs and $70 for the head.
Pics: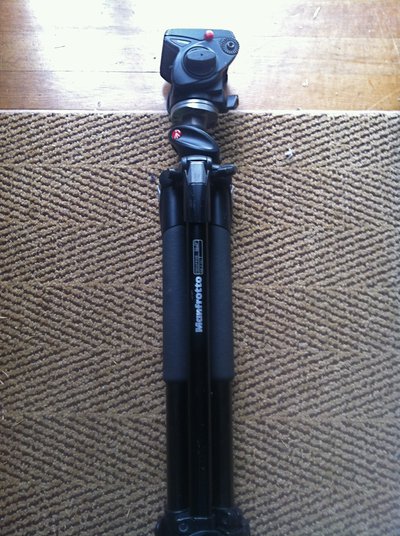 Quick release plate is not on in photo, but will include with the head.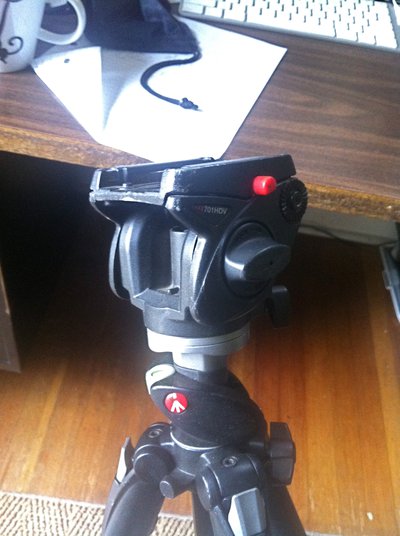 Next is a Vintage Prime. YUS 28mm F/ 2.8 W/ Canon EF adapter.
It's a sweet lens, a bit soft at f/2.8 if you are not focusing within a couple meters, but if you dialed up your aperture a little bit it's rad and sharp. On Ebay the prices range from $75-95 with out an adapter. I am selling it for $80 with the Canon EF adapter.
There are no scratches, Lens is mint.
Pics: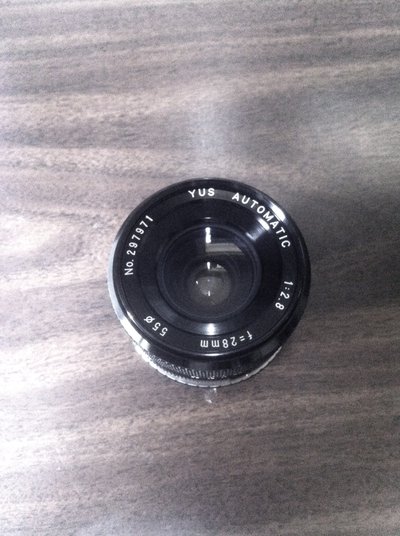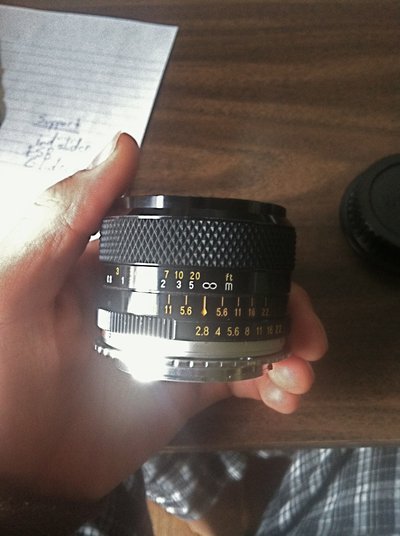 Here's a photo taken with the same lens on my GH2...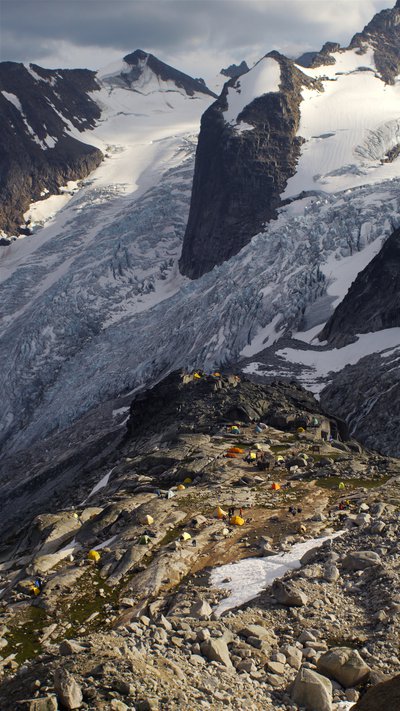 The last item is a Feeler. Rode Video Mic, but it does not have the shockmount. It's a great Shotgun mic, I am just wanting to sell so I can get the RVMP (because it is smaller). I have screwed a hotshoe adapter into the bottom of the mic and it works great. I will only sell if I can get $100 for it.
Pic: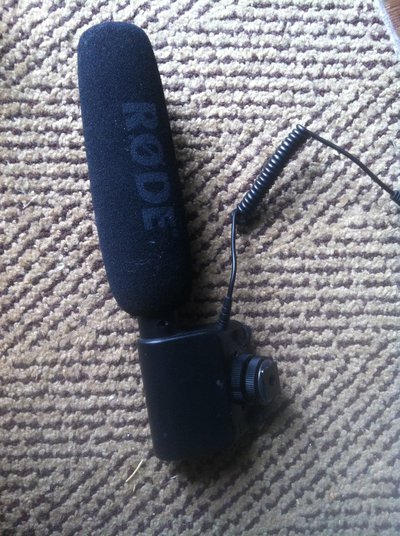 Buyer pays shipping. I will ship anywhere..
Thanks guys!
Kalum