If you dont remember my thread "just got laid off" here is the premise
"The boat i was working on that going to go to the caribean just laid me off. I guess the owners son wanted my job. I have now 15 day to find a ride before all the boats go down south fml. the upside is i might be going back to utah. Im just pissed because the guy convinced me to take a year off of school to do it with him."
So in the thread, I told you the guy just hit some rocks with his brand new bottom so this is the picture. no big deal only going to cost him a few grand.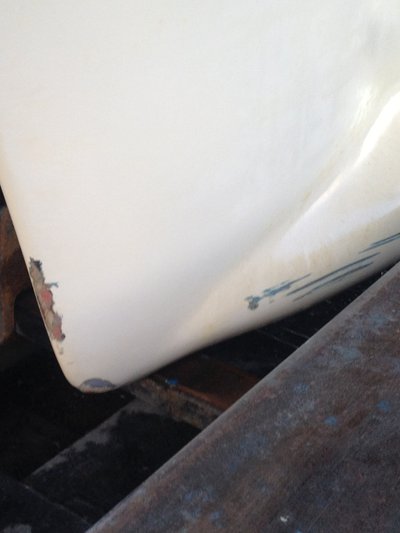 So this morning the boat yard is transfering the boat from the travel lift to some jackstands and blocks. One of the jackstands starts slipping and the boat topples over breaking its mast in half on the building. Luckly no one was hurt but the boat was completly totaled. I guess karams a bitch but i feel bad this guy just spent about two hundred grand between a brand new set of sails (main jibs 1,2,and3) new chart plotters and a new radar. Seriously you guys did this with all your bad karma because 1 jackstands dont slip like it did and 2 this is the only boat the yards droped since it started like 30 years ago. So I guess this is a warning to others to not to fuck with the power of newschoolers unless you want people to die lol