Rules:
- PAYPAL only
- open to trades of airbrake lenses but really would like cash
- When I say shipped that mean to the lower 48 in US. If you live in Canada or anywhere I will ship at ur cost or whatever we work out.
- EVERYTHING is OBO but I think my prices are pretty fair so don't lowball me please.
- Do not say your gonna buy something and then never pay. That's just rude!
- First one to pay gets it. I'm not holding on to stuff because I got burned to many times.
- Any more info just ask. I work full time and go to college so I'm busy but I try to get back with you quickly.
1st: Line Remote Bag- This is brand new with TAGS STILL ON IT!!! Retails for 85 but I'm
Asking $65 + shipping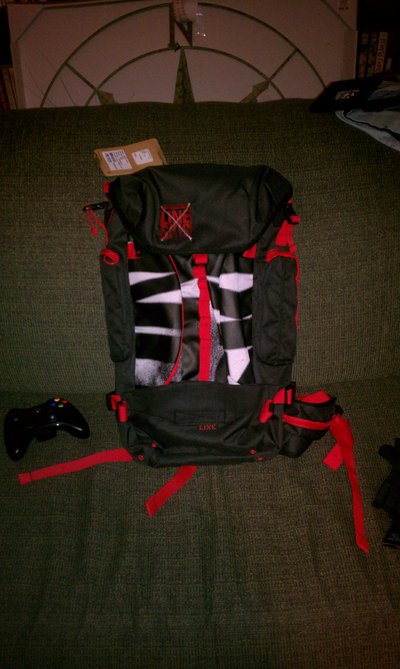 2nd: Scott Fix goggles. I bought 2 pairs last season and sold the other one. Then I never used this pair because I got some smith goggles. These have never been outside besides to try on. Lens is perfect!!
Asking $40 shipped