Hey guys, I'm a little short on cash and I need to get rid of at least one pair of these blades.
The First pair:
Razor Genesys GT Skates. Size 10.5
- GC Featherlite 2 frames
- Jug Precise Liner
- Replaceable Soul frame & backslide plate
- BHC 56mm/90A wheels
- ABEC 5 bearings
Pretty good condition kinda scuffed up but they are really nice skates.8/10 overall.
I
want
around $
100
.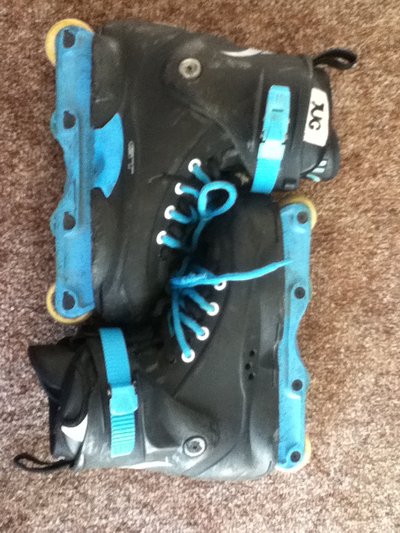 The Second pair:
Rollerblade Solo Tribe Size 10
-Really Good Condition 8/10.
-Minor Scuffs For Normal Use.
-I
want
around $
100
too.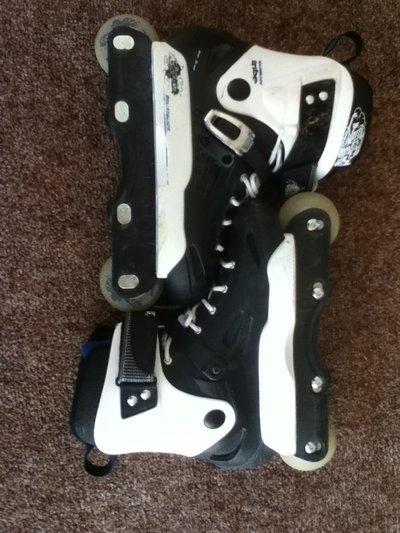 Please
Lowball me I need them gone ASAP.