YOOOO Vancouver, what's up?
I've got this near perfect Moment Arlington Jacket MAINLY for trade, but will also sell if I see the right price. I bought it brand new and used it for half a season and is still in 10/10 condition other than two small grass stains. It's 15k waterproofing and the zipper is approx 35" and has a perfect slim fit.
I'm currently at UBC, but I have a vehicle so I can make it anywhere within reason, really. Also, I'm usually in Squamish on the weekends, which could easily warrant a quick trip up to Whistler as well.
What I'm Looking For:
Another jacket. Something with just a little more neutral colours. I'm up for anything really, just needs to be at least 34" in length please! Give me some offers!
Colors on the jacket are actually a little more vibrant in reality.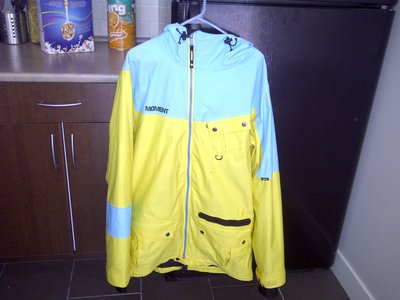 And here's the extent of the stain-