Hello Newschoolers, it is that time of year for me to shed some of the things I will not need and put it in hands of some other member. This stuff works fine, I just need to make some money so I can afford a touring set-up for this year. So if you are interested in my swag, PM me! I only ask that transactions happen on paypal ONLY. Help me out NS!
First off is an XL Sitka jacket from last year. The jacket is brand new, I used it once before when I was hiking Alta pre-season. Once my saga gear came the coat found its way to the back of my closet and was not used for the rest of the season. The coat is awesome, it retains heat well and breathes fairly well. The pull cords on the hood and bottom are still fully functional. The asking price for this piece is
50-60$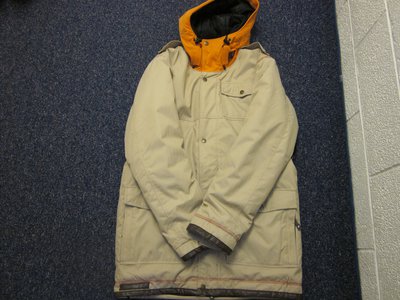 Next is a pair of Oakley red pants. It has a regular fit but I find it to be pretty baggy. The size on this piece is XL. Works great too! Waterproofing is awesome, there are inner and outer leg vents. No holes or rips, just trying to get rid of these so the price is about
$25-30 (shipped).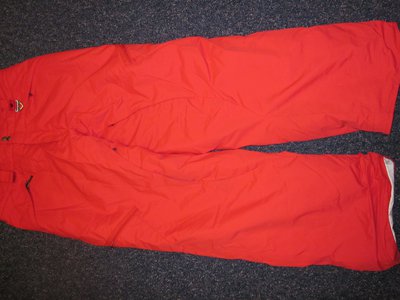 If you want the entire suit, here is a pic with both jacket and pant (notice that this was the only day I wore the jacket up at Alta).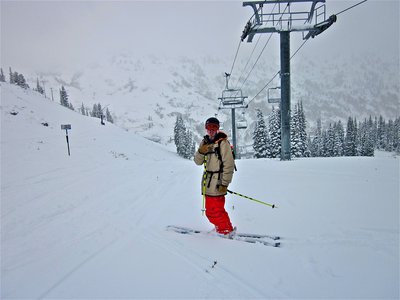 The last part of this sale is a First Drop suit that I won at the poorboyz premiere this year. No reason for me to even have this since I already have two other coats so I figured I would throw these online to make an effort at selling them. Jacket is pretty comfortable though and the suspenders are pretty nice. The jacket is a size large and so are the pants. Just make an offer that's reasonable, looking to get at the lowest
$60(shipped)
for each piece??