Hello my fellow NS'ers. +K for bumps.
Since i have already annoyed you with my thread title, let me get the annoying stuff out of the way first... then i'll get on with the thread.
I've been buying new clothes recently because I've changed my style up just a little. I always used to buy clothes in different sizes... something i've been trying to get away from as of recently.
My oldest clothes and other things are going to Salvation Army.
The stuff in this thread I thought was in too good of condition to not offer my fellow NS'ers.
That being said, the rules:
1. Paypal as a gift, if you don't have paypal I can accept cash through the mail. I'd almost prefer it. I'm legit, check my feedback.
2. The prices listed are
the
prices. Let's not nickel & dime here... these prices will be beyond fair. If I'm really out of line...let me know, but I doubt it.
3.
NO Trades!NO Trades!NO Trades!NO Trades!NO Trades!NO Trades!
Your offer will most likely just be ignored.
3.
Shipping
: $2.50 for any clothing, and $7.50 for any sneakers. That's the catch here.
The more you buy, the more you save on shipping!
So you could buy all the flannels and only pay 2.50 for shipping total. I'm only going to make a couple stops at the post office for this stuff, so your item may not ship for a few days.
-----
Let's start with the flannels:
Krew Flannel, size medium. Great condish. $6.99
Chor Clothing flannel. Size large, Great condish, only worn a couple of times. $4.99
Flannel...made by aeropostale. But you wouldn't have known that if I didn't say that, right? Size large, Used to get a lot of compliments on this one. $6.99
Faded Glory flannel. Size medium. $3.99
Onto the hoodies.
Windells hoodie, size XL. Great condition, never wore it too too much because it was always big on me. $12.99
Level 1 hoodie. Size medium. Sorry not gonna let this one go tooooo cheap, I mean i'll still let it go on a good deal, but I love it too much. It has a couple minor stains on the kangaroo pocket. I think I just forgot to spray stain stuff there last time I washed it. Should come out. The lighting showing the stains is FUCKED though, don't pay attention to what looks like fading everywhere. It's not faded at all. Offer up.
Onto the jackets.
Analog Jacket/shell or whatever. Size medium but fits big. Good condition overall, just needs a good wash I think. $22.99
The dirt or stains or whatever are just generally around the jacket. Again, ignore the poor lighting. The jacket isn't fading.
Oakley Major jacket, size XL. Worn a couple seasons. Pics make it look faded, it's not though. Great condition. 9.5/10. Great jacket. $32.99
Stock pic:
Cloudy day: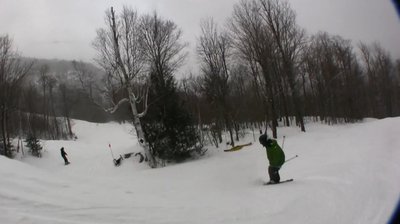 Pic of my friend Twinjibber77 wearing the same jacket, except his is XXL. The jacket isn't that bright, but fuck it, still a sick pic.
How about a couple tees real quick?
Windells HOOD shirt, size Large. Good condish overall, but worn. $4.99
Back:
An& Brand "Get Hype" Tee. Size large. Pretty worn, fair condition. $4.99
Back:
Talib Kweli tee, XL, cream colored, mad faded but I wore the thing like 3 times. How does $2.99 sound?
The kicks
Reebok SIR JAM's. Size 9. Basically new, wore em a couple times. I was never a high top person. $13.99
Gravis sneakers. Again, not worn much. Size 9. They have a little dirt on 'em, whatever. A crease too. But they're pretty fresh kicks and they're original looking. $13.99
Armada Hat hornbeck sold me. New. Pretty wide. $3.99
And finally, some levi's 514 slim straight jeans, 30x30, good condish. Jeans actually do pretty well on eBay and I could probably get an easy 15 with little effort there, so I'm gonna say $15 here too.
A few free stickers with every order. This is just a glimpse of what i've got:
Thanks for looking.