Hey Guys, we got a little sale over here,
I got some stuff here to sell that will hopefully help me get new stuff for next season.
here's the low down
1.) Paypal and trades ONLY
2.) Buyer pays for shipping
3.) Everything can be bargained for, and is pretty much O.B.O.
First off we have a BUTTERSTICKINC t-shirt, this is our filming company based in Wisconsin, and this is a v-neck we used to sell. It is a size large, but I stretched it so it's about a XL now. it's a sick design and it's even in the new Aer music video called Like The Way $20


next is a pair of FD Wear gloves, they're pretty thin, but a great pair to have $35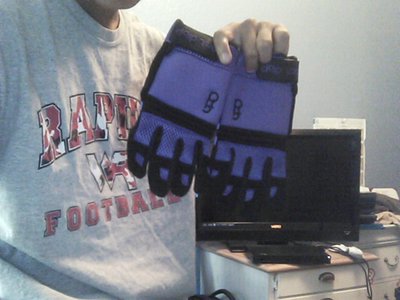 Next is a Under Armour Varsity Coat, this thing is sick, and is a size L it has a powder skirt, ipod pocket, and an awesome design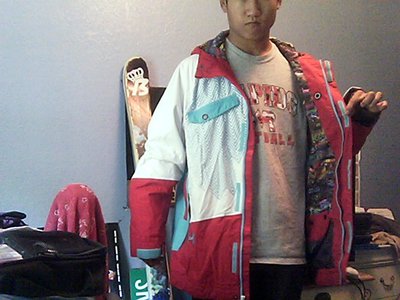 Next we have a custom Butterstickinc t-shirt that I made in one of my classes, it is an XL that is stretched to about a XXL $20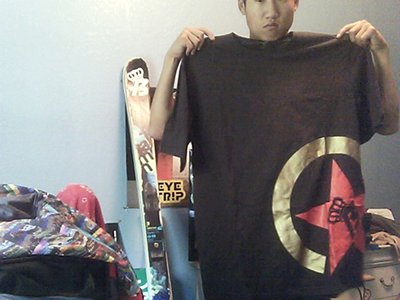 These are Oakley Airlift pants that have seen better days they're super warm, and super comfortable. they're size L and have some knicks to them. there is a top bottom missing and the cuffs have been cut to prevent further tears O.B.O.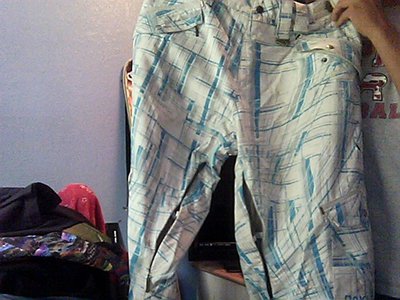 and here's the cuffs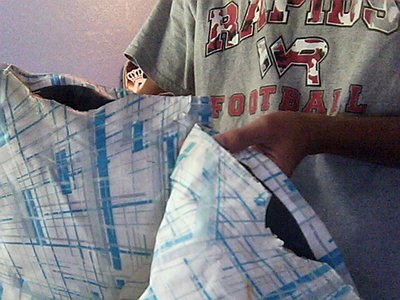 this is a Smith Optics Maze helmet size L and is a blaze orange color. It is signed by Will Wesson and is a great helmet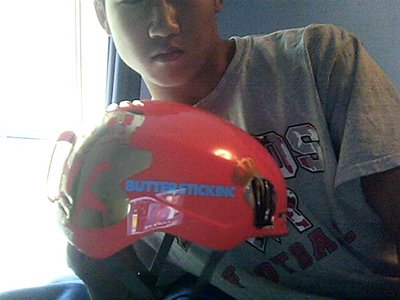 Next we have a pair of Salomon SPK Pro Model boots size 28.5, these boots are amazing and have helped with my shinbang a lot. All the leather is still intact, and has only one problem, which is that the rear spoiler on one of the boots has ripped off. I've skied with it all season and never had a problem, just put it in place when I laced up, and it was perfect. these I would like $100 O.B.O.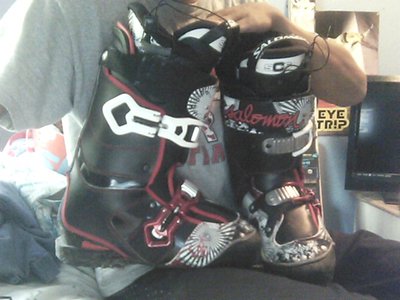 the spoiler problem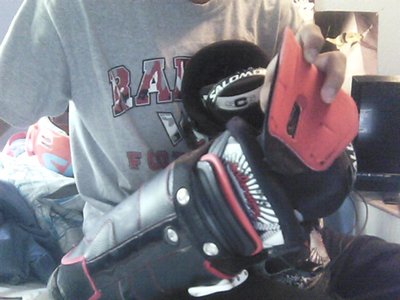 next are a pair of Marker Griffions that I got, they're a solid binding that are lightweight $150 O.B.O.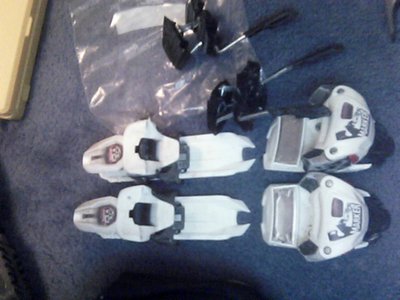 next are a pair of 170cm Icelantic Da'Nollies and 171cm Salomon Suspects. both are completely trashed, both skied for only one season. The Da'Nollies have 23 edge breaks and 3 quarter inch pieces of edge missing. I've skied them all season like this and haven't had an issues. O.B.O.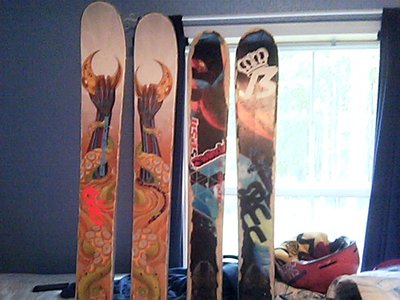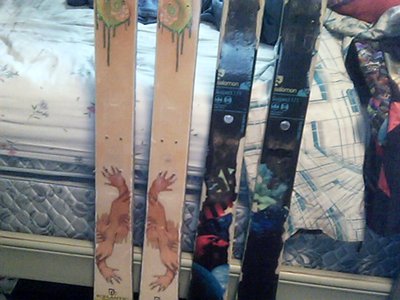 Tom Wallisch Signature Series Scott Fix Goggles with a black lens and a slightly clear lens $60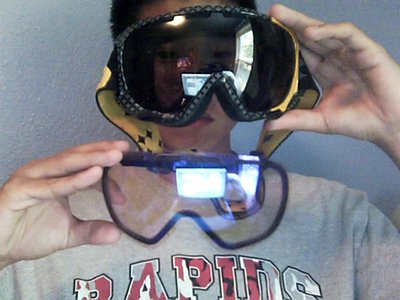 I have a beanie from the x-Games this year, this is really a O.B.O.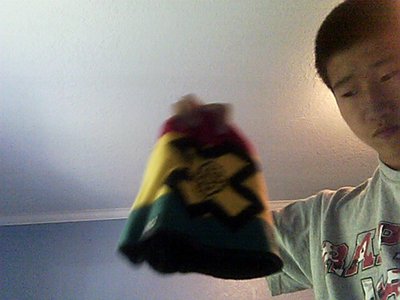 These are some headbands and wristbands that are skullcandy, these are O.B.O.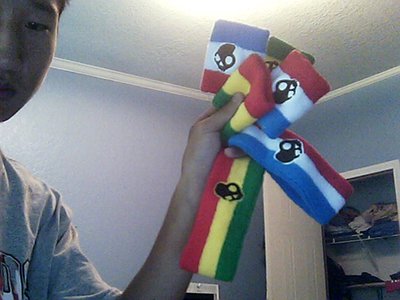 this is a custom Oakley Die-Cut that I made and it's the color red O.B.O.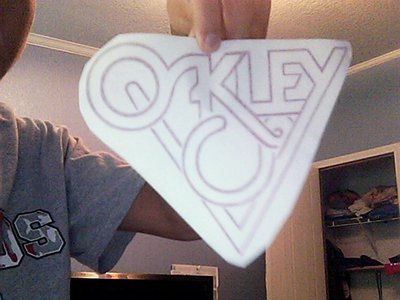 that's all I got, if anyone has any questions, please PM me. otherwise buy it up!!
and here's a video from our groupe, Butterstickinc.com!