What's up my little ski doods! :) got a little sale goin on and hoping to sell this shit pretty soon!
BINDINGS NOT INCLUDED ON SKIS
OPEN TO TRADES:
-09/10 Jiberish line
-Jiberish summer lines
-Quality clothes
-Ski outerwear/gogs/etc.
SKIS!
- Armada AK JJ 195cm CONDITION- 9/10 $500 OBO
These are in almost perfect condition besides some of the basic nicks and scratches on the topsheets. These babies have been cared for this entire last season. They've been mounted once and have been used less than 10 times.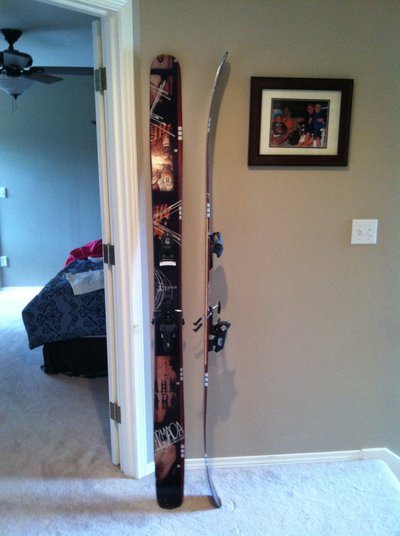 - Armada THALLS 176cm CONDITION- 5/10 $100 OBO
Used for one whole season. I used these pretty rough this season and you can tell they've taken a beating. The left edge of one of the skis is delaminating off the edge. They can still be used for park. I had no problem with the edge the entire end of the season while it was like that. The best you could do is put the ski on the one you don't use as your forward ski on rails. Perfect urban ski!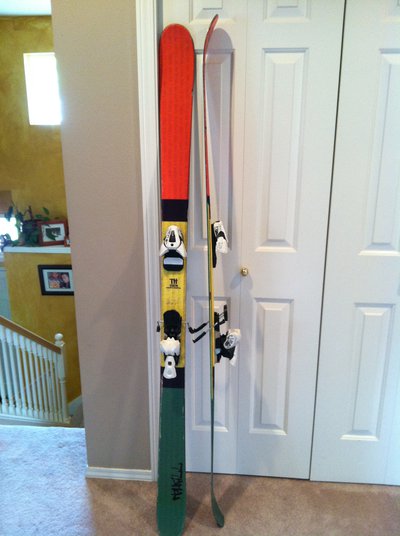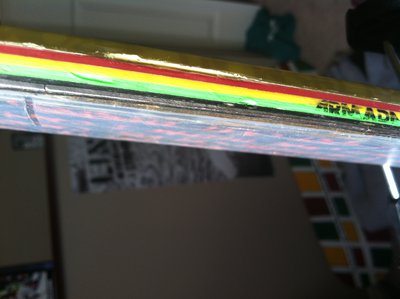 - Rossignol Womens S2 (LEFT) 150cm CONDITION- 10/10 $200 OBO
Brand new, still in wrapper, never used.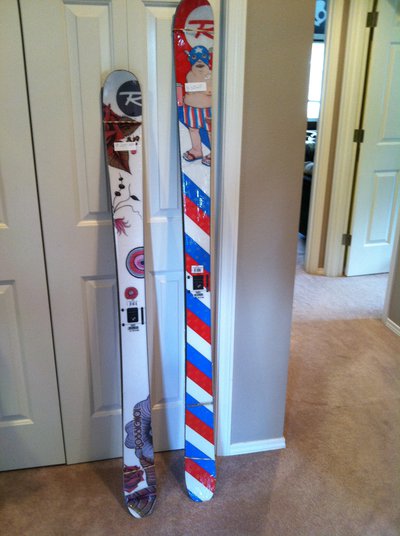 - Rossignol Mens Freestyle Ski Storm (RIGHT) 170cm CONDITION- 10/10 $250 OBO
Brand new, still in wrapper, never used.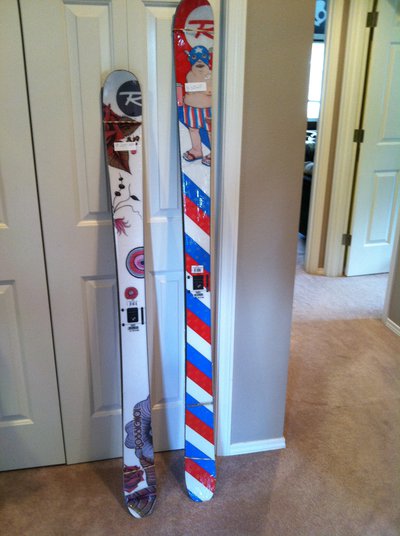 Uni Threads and Jiberish!
-Uni Threads Grey (Size 2XL) 9/10. Pretty good condition. Worn a decent amount. Never skied in. Starting @ $40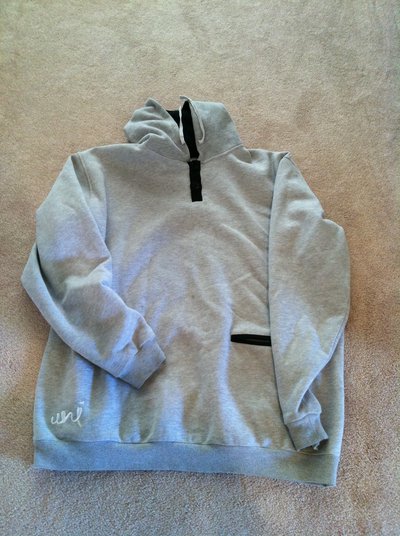 -Jiberish Allen (Size XL) 9.8/10. One of my favorite pieces, but I dont need it anymore! Starting @ $60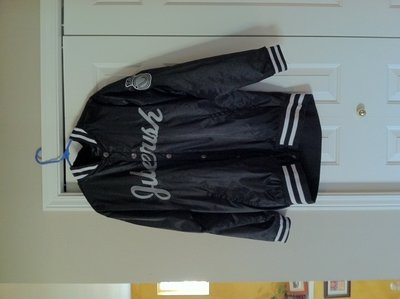 -Jiberish Stacked Grey (Size 4XL) 8/10. Previous owner most likely washed it a few times. I have washed it once. It has seen the snow a few times up on the mountain and has a chairlift oil stain on the right arm I believe. Still a good piece to ski in! $40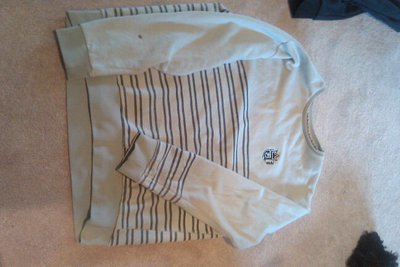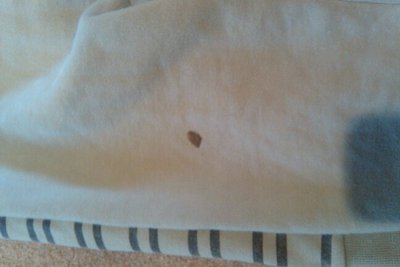 -Jiberish Iron Face (Size 3xl) 9.5/10. This piece was bought in April down in Bend Oregon and was skied in once. Super fresh, super clean. It is very nice and is in good condition still. Starting @ $45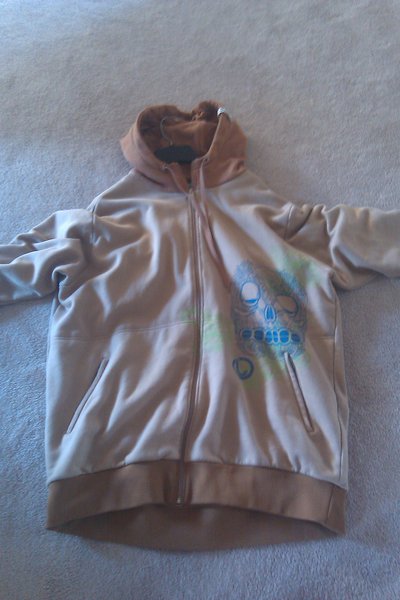 -Jiberish BOZZ (Size XL) 9.9/10. This piece is still in 100% condition and has only been worn a handful of times. Never washed, Never skied in. Only thing is the drawstring is missing. Starting @ $60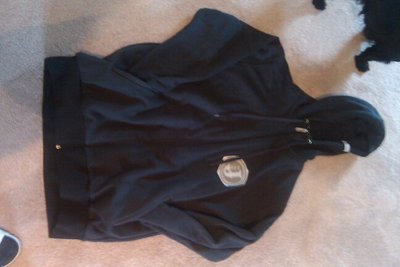 -Jiberish X Level 1 Collab Plaid Red (Size 2XL). 9.5/10.Still in good condition and never washed. Super fresh. Just missing the drawstring lace. Starting @ $60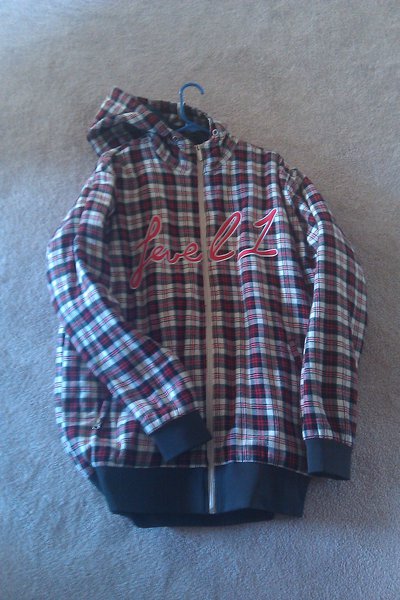 -Jiberish Red Chambreezy (Size 2XL) 10/10. Perfect condition. Nothing wrong with it. Worn like twice. Starting @ $60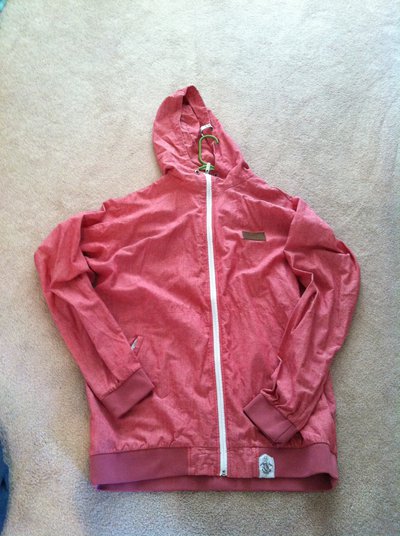 -Jiberish Slate Chambreezy (Size 2XL) 9/10. No drawstring :( Perfect condition. Worn maybe 10 times. Cared for. Starting @ $60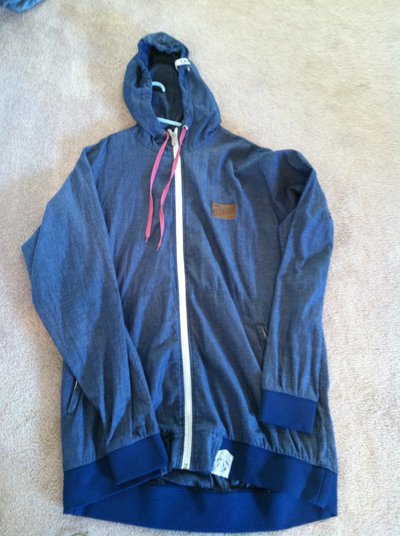 -Jiberish Choppin Wood (Size 3XL) 9.5/10. Worn a handful of times and is still in great condition. Minor pilling on the inside but that is all. Starting @ $85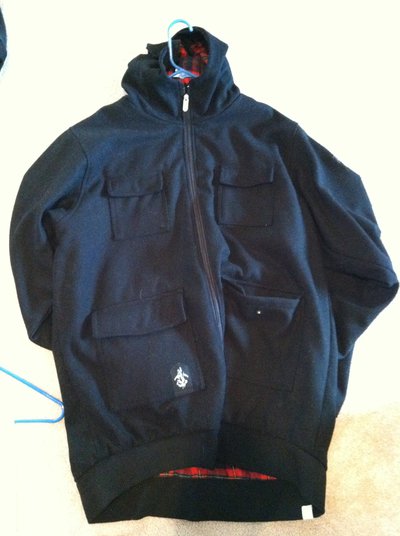 -Jiberish J-Flight Green (Size 2XL) 10/10. Worn once to try on. Perfect condition. Starting @ $60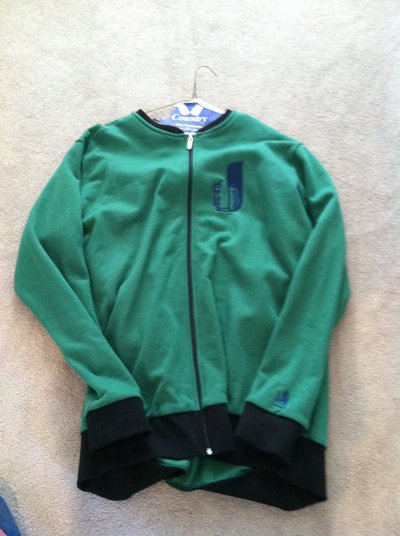 -Jiberish Windbreaker Blue (Size 2XL) 9.5/10. Worn a handful of times but still in near perfect condition. Starting @ $70
-Jiberish Ignant Black (Size 2XL) 10/10. Perfect condition. Worn once. Starting @ $50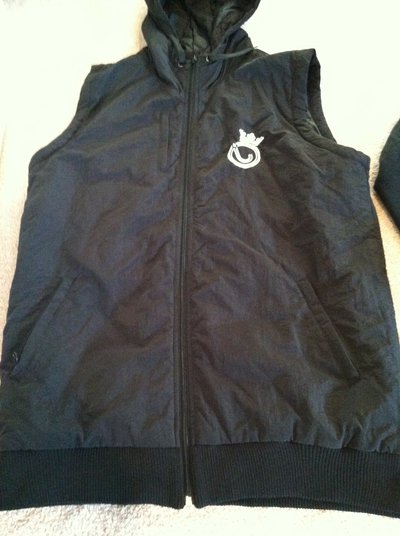 -Jiberish Average Joe (Size 2XL) 10/10. Perfect Condition. Worn once. Starting @ $65
-Jiberish Late Night Lohi (Size 4XL) 5/10. Skied in about 10 times. MInor pilling on inside ribbing. Washed twice. Hang Dried. Starting @ 45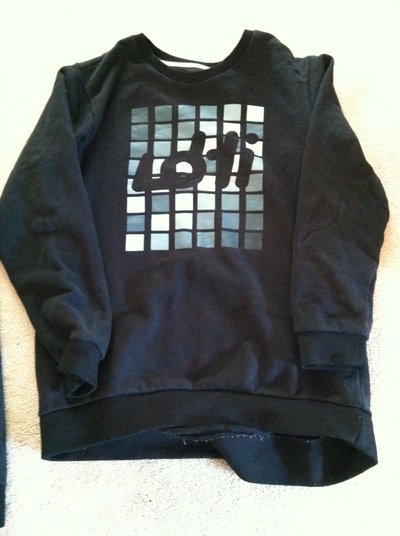 Hope you guys enjoyed looking at my stuff! Happy Summer :)