These have been sitting around for a bit, so I figured it would be nice to find them a new home.
Looking to sell both together, as they work very well as a single unit.
Components:
- Manfrotto 190XDB tripod legs. Aluminum construction, 2 stage tripod legs. They are very compact and spread low - very good for travel and shooting in confined areas.
- The slider is made from Igus Drylin components - these are the exact materials that Glidetrack sources for their products. The track is 2.5 feet long (30 inches). Slider has 7 holes that can be threaded for mounting (one is completely centered and already tapped). The carriage comes ready to mount any flat-mount head, quick release plate, or directly to a camera base.
Condition:
- Everything has about 2 years of use (the legs a little bit less).
- The legs have some cosmetic scratches, but everything works fine. I just tested every knob and leg extension and they are all good.
- The slider has a bit of wear on it. The track itself has been dropped, causing some burrs on the ends. This doesn't affect performance, but it does hinder smoothly sliding the carriage on and off the track. As a result, the slide pads on the carriage can be damaged. Since the drop, I have tried to minimize the number of times I take the carriage off the track. If you have a secondary head or quick release plate, I would highly recommend keeping it on the carriage and then keeping the carriage on the track at all times to avoid further damage. I have not put stoppers on the ends of the track, but if you go this route, any kind of stopper can be screwed into the end holes.
Pictures: (the end burrs were hard to capture, but I can try to get additional pictures upon request)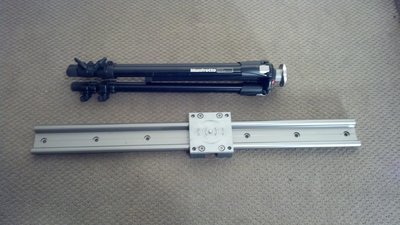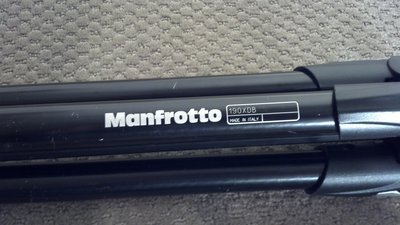 An Example shot with the slider and legs (with the addition of a 501HDV head)
Price: $150 Shipped (to any of the lower 48 United States of America)
TERMS:
- Price includes shipping to the lower 48 states of the U.S.
- Only shipping within U.S.A.
- Paypal Only
- Post any questions/concerns/comments in the thread
Thanks for looking!
-Chase