Hey guys just got some stuff i wanna sell cause i want some new gear for next season. This is my first sale so im new to this. RULES: Paypal only! Message me if your interested and ask questions if i left anything out! NOT interested in trades. Prices include shipping.
Salomon SPK Boots
Size 25/25.5, in pretty good condition just minor cosmetic damage. One problem is one of the buckle clips on the bottom buckle of the right boot broke off from the bolt.It doesnt affect the overall performance of the boot, and still allows you to fully tighten the buckle as you would regularly. Everything else on this boot is in very good shape. I also got superfeet put in them which are still really new.Only used them for 3/4 of the season. 7.5/10. Asking for $115 for them.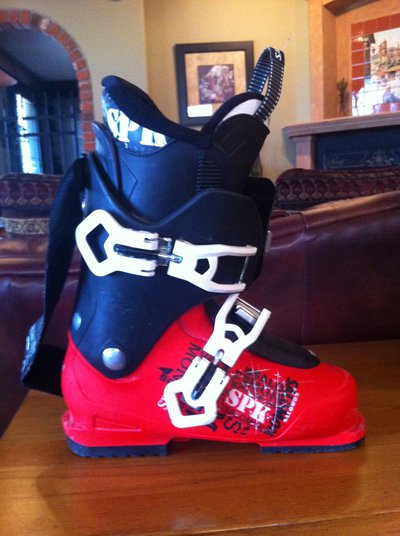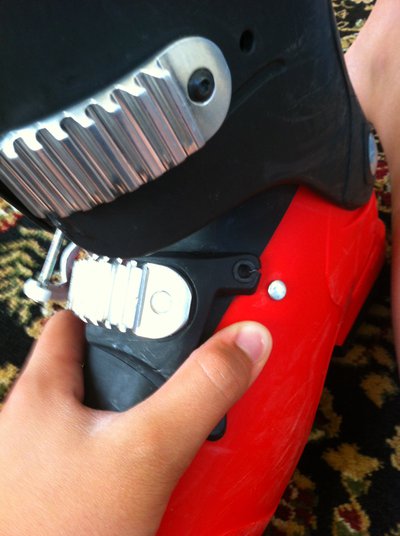 Analog Snowpants
Size medium Danny Sig Pant, 10 000 MM and 10 000 G. In very good condition just the regular tiny scuffs and rips at the bottom of each leg that you find in all used pants, also just a bit of fading. All zippers work good besides one on the lower leg thats sits by the boots. 8.5/10. Asking for $85.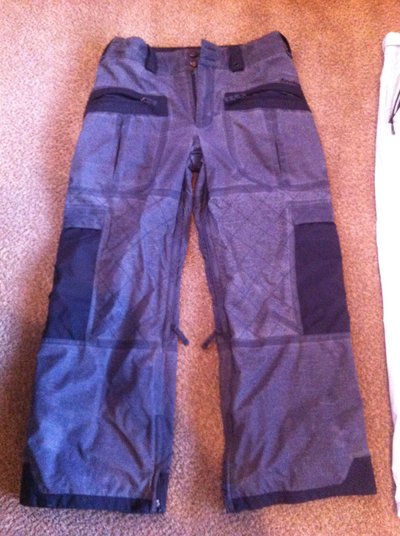 Eira Snowpants
Size large Eira pants, 20 000 MM and 10 000 G. I bought these off of Joe Schuster at the coaches sale at camp of champions last summer. They are also in pretty good condition, 7/10 because of some holes inside the pants leg channels on both legs. they dont affect the pant performance whatsoever just annoying sometimes because your foot goes in them sometimes when pulling them on. All the zippers work perfect. i am a size 32 waist and these things were super baggy on me. Asking $75 for these!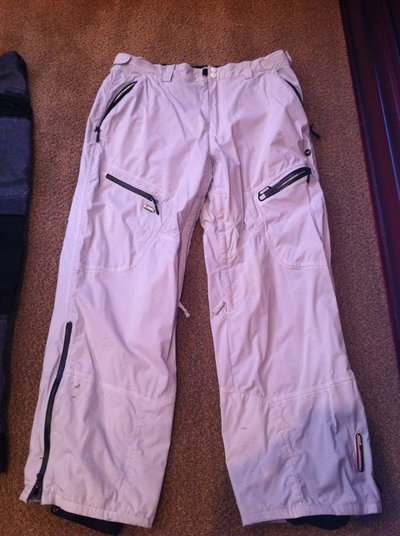 Oakley Crowbars
White Oakley Crowbars. Perfect condition! 9.5/10 just because i used them for a season! but seriously basically look like brand new. Super nice lens too. $130 for them!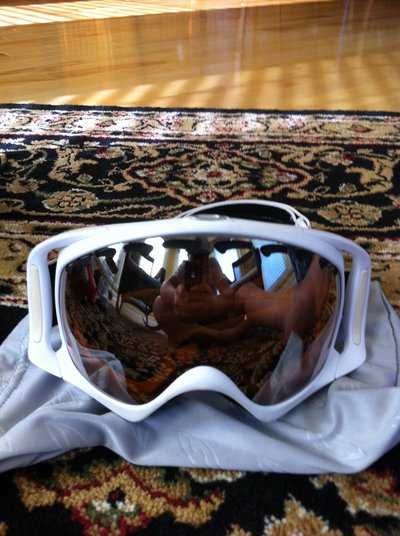 Smith Fuse Goggles
Really cool looking smith goggles. Nice lense aswell. There is one scratch on the left side of the lense when your looking at it from the view of the picture. $40 bucks!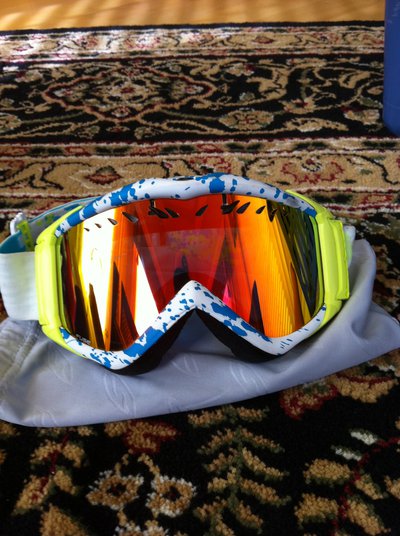 Nomis Hat and Smith Optics Hat
Nomis hat is New Era and size 7 and a half. Smith Optics hat is a Flex Fit is size 6 and 7/8 - 7 and 1/4. Hats are 15 bucks each.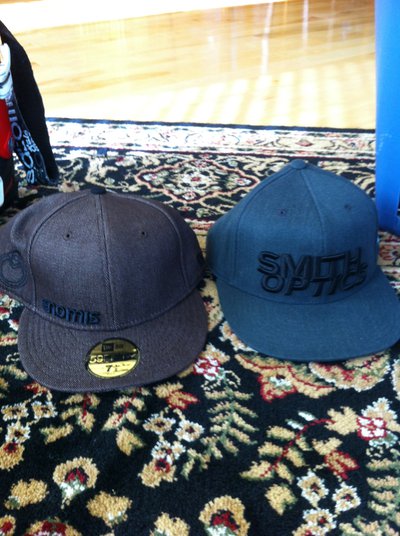 Everything 10 Bucks!
Volcom Bandana(black/grey) Chaos Banadana(blue, super warm.) Volcom belt and Los Radicals toque thats super big!