So today in my girlfriends backyard I saw a baby skunk and like the idiot I am I thought I would feed it some Kraft Singles I had been mowing on. Turns out he was stoked that I fed him and here is a picture to prove it.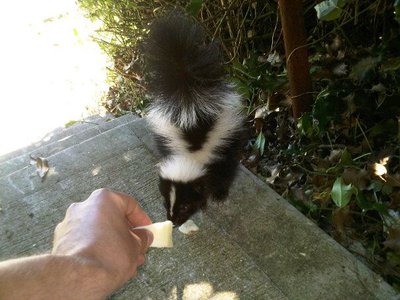 While I was in Japan I also had the chance to feed miniature deer which was pretty badass too.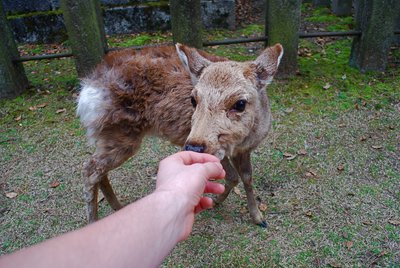 So NS I ask you, WHAT BADASS ANIMALS HAVE YOU FED?