i broke my face. here: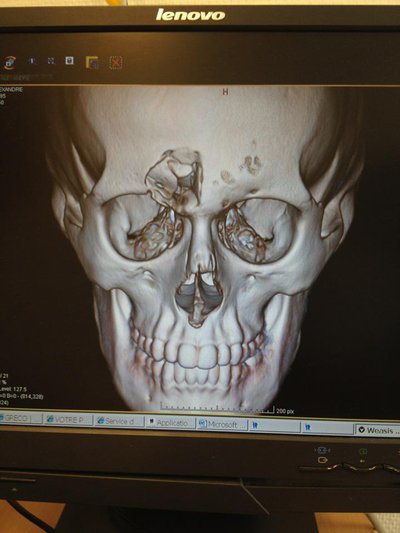 i got surgery at 8am (swiss time) and i'm really sketched out about it. i havent gone under the knife in a while... i have like 15 minutes to go and then i cant eat anymore, sucks. Any advice? Its really starting to him me now... this is the surgery i'm having:
holy shit! nevermind i just searched it and found the nastiest shit... basicly they shave my head from ear to ear, and make a "rainbow" incision (ear to ear passing by top of skull). than they peel back my skin to the fracture and get to work. definetly NSFW and dont want to get banned.
Also i smoked a few trees earlier but i dont know if that will affect my surgery. i told the amnestesialogist (?) honestly how much i blaze so thats fine but i just dont know if smoking within 24 hours of surgery will affect anything. Anyone know?
Anyway guys thanks for any vibes and i'll update pic with an "after" version. Peace NS