Here's the deal. All items are for sale and the best offer will be accepted. Shipping is via UPS Ground to the continental United States only with a tracking number provided. eBay may be used as a middleman to ensure a smooth transaction.
Shipping to the lower 48 will be $15 and is not included in the "offer" price.
#1. Large Armada Fievel, Blue <---MUST BE SOLD!! Please offer.
Offer: $50 OBO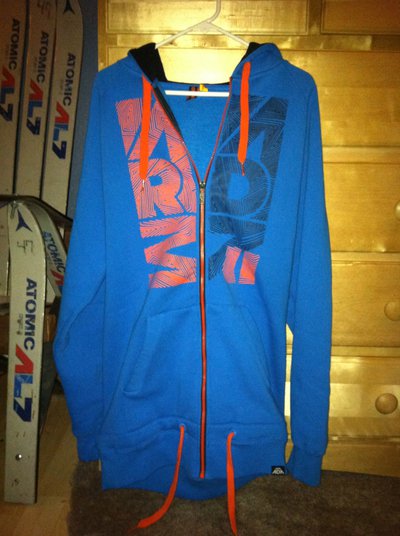 #2. Medium Sessions (Ridge Series) Gridlock Pant <---GREAT FOR SUMMER CAMP!! Offer up.
Offer: $50 OBO
Best offer means reasonable offers only, please. No lowballs.
It's clear what the priority is here. I want these items gone. That means everything. Fievel is of the highest priority. It's my favorite tall hoodie--perfect length for someone about 5' 6"-5' 10" and it's doesn't get wider with size. It's perfect. And it's yours for the right price. So offer up!