Bonjour fellow NS'ers.
Up for sale today is an immaculate pair of Moment Night Trains from the 2009/2010 season, size 186. These things are in absolutely PERFECT condition. 9.9/10. Aside from a very small section of topsheet chipping (pictured below) and the mounting holes, they look like they were just taken off the shelf. These are hands down the cleanest pair of used skis I've ever laid eyes on. They've been mounted twice, once for salomon driver bindings at reccommended, and once for fks 180s a little bit forward of reccommended, although the fks holes have been plugged. I'm not sure on the exact details of the mounting; I bought them used and never skied them. I am selling these because I think I might want a slightly taller ski for the 12/13 season. Therefore, I will trade for any of the following:
-190 Icelantic Gypsy
-191 On3p Caylor
-191 On3p Billy Goat
-189 K2 Pettitor
-185/192 Line Mr. Pollard's Opus
-192 Atomic Bent Chetler
-195 Armada AK JJ
-189 Klint Krypto
-192 Salomon Rocker 2
-186 or 196 4frnt Renegade
Also, feel free to make any trade offer that seems reasonable. The above skis aren't the only ones I'll take. If I'm going to sell these just for money, I would like to get at least $350 out of them, seeing as how they're basically brand new and don't have even the slightest hint of damage, aside from the small section of topsheet chipping, which is about 1.5" long. The edges are spotless as well. However, I'm going to leave that price OBO; make me an offer I can't refuse and we'll take things from there. I would be just fine skiing these next season, and I really don't want to let these go unless the price is right. Now, without wasting any more time, here are the photos of these bad boys.
Topsheets:
Small section of topsheet chipping:
Tip Rocker:
Tail Rocker:
Spotless, chipless sidewalls: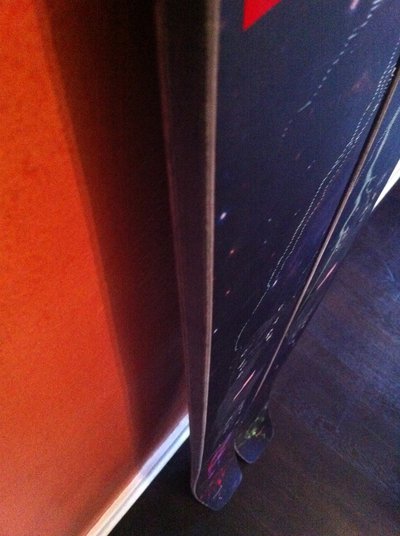 Bases (immaculate):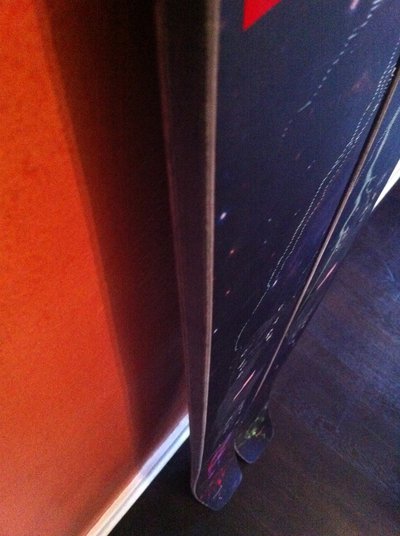 PM me with any offers. Bump my thread with anything that makes me laugh and I'll give you karma. Be a dick and I'll threaten to take away karma but not actually do anything. Most importantly, bid up! As a last word, keep in mind that you can lowball all you want, but I would be happy to keep these skis and use them for the next season, and probably the season after. I would just be a little bit happier if you guys bought these, gave me a shitload of money, and hopefully a pair of longer skis.
Cheers, and happy bidding.
-Isak