offer the most today could be 10$ could be 200$ i dont give a shit just whoever offers most gets this shit.
RULES:
Paypal only
bumps get +k
Buyer pays shipping
All prices are in american dollars
+K for bumps
dont be a dick
first off i have some surface ab new lifes 10/11 174 cm with salomon sth 14. there problaby 7/10 condition just minor topsheet chipping. and part of the binding cover came off but that does not affect them. im looking for around 300-400$. these skis slay the steep and deep pow. and because of the 3 stage rocker they are amazing for cliff landings. buyer pays shipping
second i have a screen cracked ipod touch 4th generation everything works fine just the screen is fucked. the actual part where you touch isnt that bad though. touch screen works fine. offer up.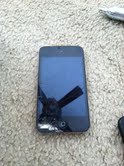 third i have a original droid. theres paint falling off on some of the corners. id give it 7/10 condition no cracks in screen.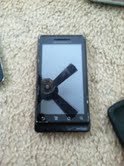 fifth i have a airsoft gun.. it is 400 fps.its a well m4a1 400 fps nothing wrong with it just alot of usage.120$