Hey Newschoolers,
I have another deal for you guys. Below is a rarely used GoPro HD Hero for sale. This is the full 1080p version, not the 960. It is a HD Hero 1, so it's not the newest model, but really the only thing you're missing in this model from the newer one is the super highspeed 120 fps @720p which just makes for some super duper slow motion, which isn't really that useful IMO. Anyways, it does not come with any mounts, other than the pole mount, which may look a little ghetto (it's made from the bottom of a crutch...) but functions perfectly and has never failed me. Also, it's relatively small so it can easily fit into a backpack. The camera itself is in pristine condition, not even a single ding. 9.9/10 for the camera. The housing has a few scuffs, but is also in very good condition. Let's say 9/10. The memory card is not the stock GoPro card. It's a 32gb kingston that I bought separately and can hold more footage than you need for a really long time. I never ran out of room filming once. The camera would easily run out of battery before the card ran out of space. Anyways, a new GoPro with all the accessories retails for around $240 depending on the package, so I thought I'd sell this one for $130 OBO. That includes:
-The camera itself
-Camera housing
-32gb sd card
-Pole mount
-Cords for charging, etc.
Now here are the pictures. PM me if you want more specific photos.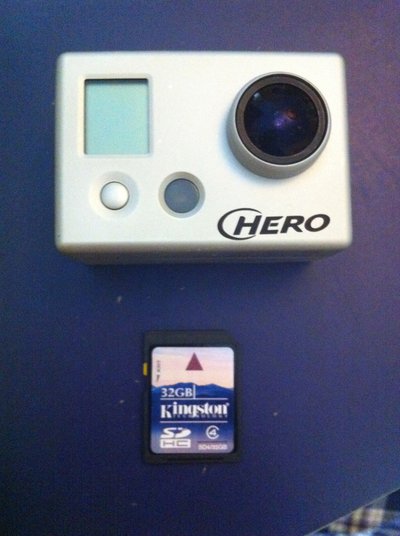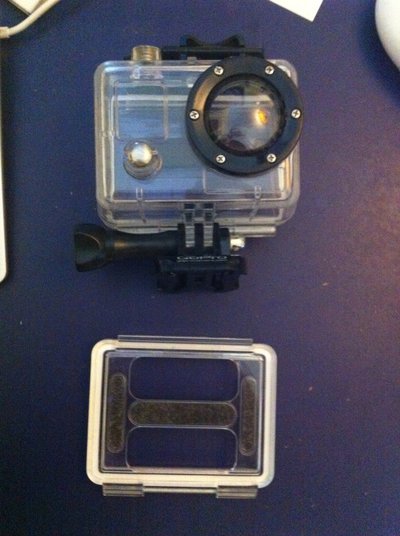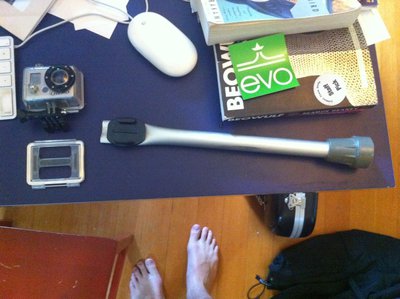 Happy bidding.
-Isak