Ray-Ban wayfarer g-15 lenses red-logo on inside.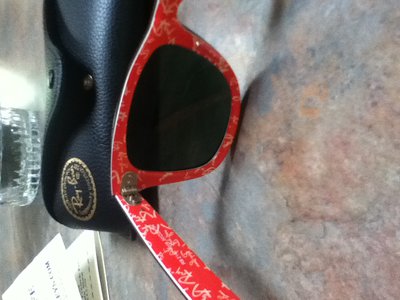 Paid something like $120 for them some time ago im selling them because i cant rock them only been used a few times still in great condition looking for $80.00 Email me at dlow8590@gmail.com if you are interested. I will also give 7 days for a return if you are not satisfied with the purchase just pay for return shipping and i will refund.
Payment is PayPal only.