Hey whats up guys. Im going off to college in a few months here so its time to clean some stuff out. Check my feedback, I'm a legit seller. I'll take paypal, cash, check, whatever. I'll ship by USPS with a delivery confirmation tracking number. Please don't lowball, my prices really are rock bottom to start with. If nobody wants this stuff I'm just going to throw it out or donate it. I'll take trades! Onto the sale!
First off, urban condition Surface Watch Life 183s. These are kinda trashed, I tore em up on summer setups and skiing where I shouldn't have been. One tail is delaminated, there is missing edge, there are core shots, they have been helicoiled before. Great summer ski. I rode them one day at mt hood in this condition and they weren't even bad. A tiny bit slow and really dull edges but otherwise they were fine.
$30 shipped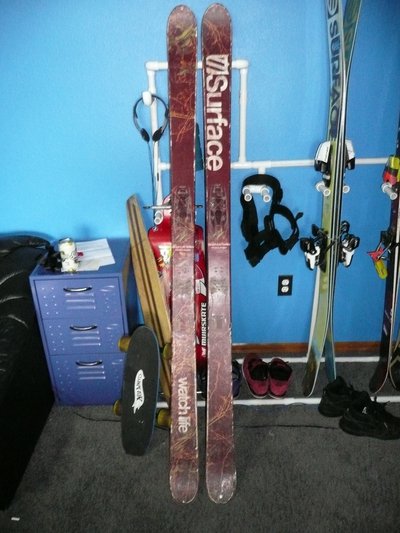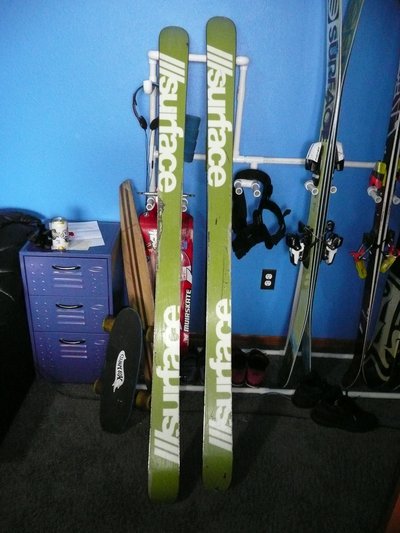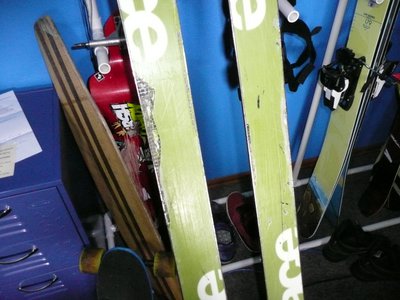 Next up, various ski gear. You get:
2 XL Pocket Products tall tees. I bought these off someone on here. 10/10
Rossi stencil, a little bent, never used, sick!
Red Scott goggles, fully functional, a few scratches 8/10
Medium DC gloves blue 7/10
Anon bandana 7/10
Black switch gloves bandana 10/10
Purple switch gloves bandana 8/10
4 quiksilver beanies 9/10
Blue balaclava 8/10
$20 shipped
for everything!