I have a few pieces of eyewear I would like to sell.
First up, 2011/2012 Splice Goggle.
Frame: Factory Slant Jewel Blue
Lens: Fire Iridium
Condition: 8/10
About a season of wear on the goggles. The strap is slightly stretched, the lens has some micro-scratches from regular use throughout the season.
- Comes with microfiber goggle bag -
Price: $100 Shipped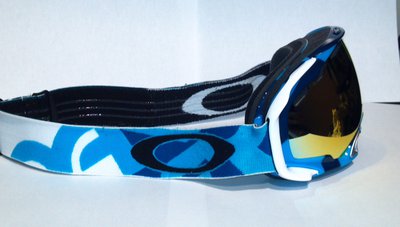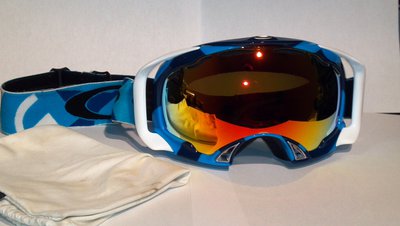 Next, Jupiter Sunglass.
Frame: Polished White
Lens: 24k Gold Iridium
Condition: 7/10
The right lens has a couple of knicks in it (pictured below). Other than that, a great piece! 24k Gold Iridium enhances colors immensely - great for summer months!
- Comes with Oakley Soft Vault zipper case. Does not come with microfiber bag -
Price: $80 Shipped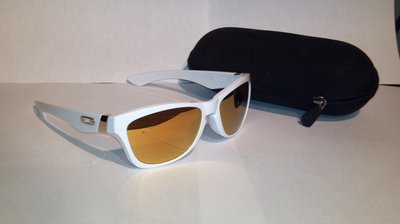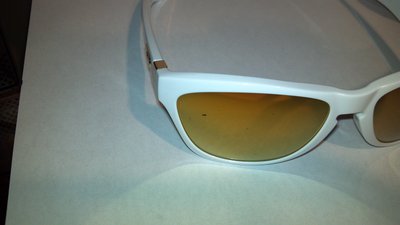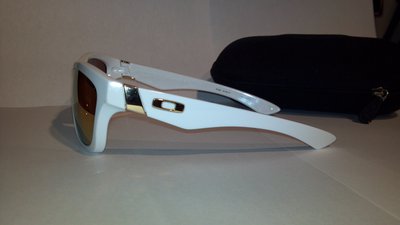 Lastly, Frogskins Sunglass.
Frame: Acid Black
Lens: Grey
Condition: 9.5/10
I have only worn these a few times, so they are in new condition. However, they came slightly warped out of the box. This can be seen in the picture, with the left leg not touching the table.
- Comes with all original packaging / paperwork / Frogskins colored microfiber bag. -
Price: $80 Shipped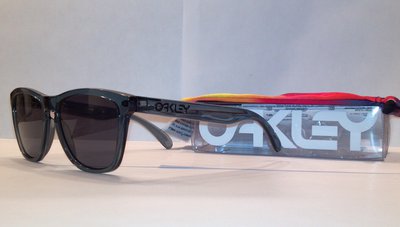 TERMS:
- All prices include shipping to the lower 48 states of America.
- Paypal Only.
- PM me or post in here with any questions / concerns.
Thanks for looking!
-Chase