I have some stuff for sale. I take good care of my stuff, so what I have below is in good condition.
Rules:
- Bumps get + karma.
- Haters get + karma, since you're bumping my thread
- Need money, so no trades.
- Not parting out Crowbars.
- PayPal only, payments to be sent as personal/gift. Otherwise, buyer pays for PayPal fees.
- Prices are solid, but we can work on reasonable offers. Lowballs will be ignored.
1. Oakley Crowbar Matte White setup with VR50 Pink Iridium lens. New in box, 10/10, never used. I bought as a gift for my wife but she prefers her Elevates. It comes with original box and cleaning cloth/bag. $90 shipped.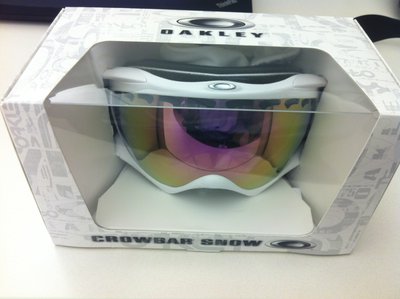 2. Oakley Crowbar Antifreeze Retro setup with Pink Iridium lens. These are sick, hard to find, and in great condition. Frame/Strap/Riggers: 8.5/10 (top foam is perfect, face foam detached a tiny bit, strap has normal light pilling), Lens: 9/10 (it has a few hair thin tiny scratches). It comes with cleaning cloth/bag. $95 shipped.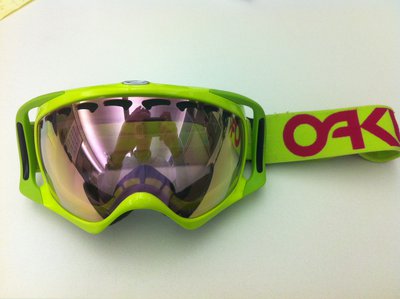 3. Oakley Crowbar Purple (Pirate) setup without lens. This setup was used very few times, 9.5/10. Frame foam is perfect and strap does not have pilling. You cannot find a purple setup for sale in a better shape. It comes with cleaning cloth/bag. $75 shipped.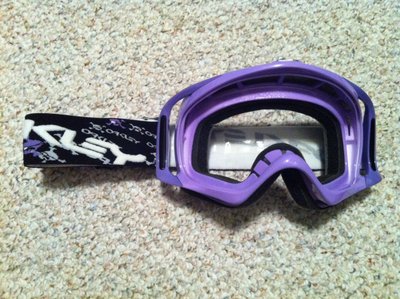 4. Oakley Crowbar Bright Orange frame. Brand new, never used. Just like the frame below (frame only). $40 shipped.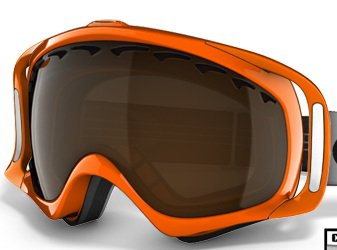 5. Oakley Crowbar Blue/Orange custom riggers. Brand new, never used. $12 shipped.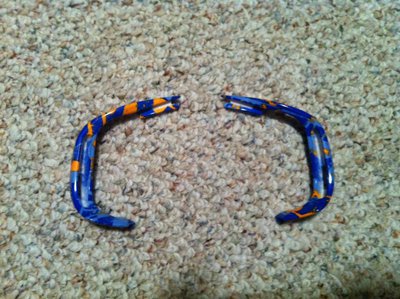 6. Bern Baker Helmet, Matte Black/Knit Liner, Size XXL (60.5-62 cm). The helmet was used 5 times total, didn't suffer any impact, and is in perfect condition (it has couple small light scratches, smaller than a penny). It's the helmet I'm wearing on my profile picture. It comes in the original box and all tags. $60 shipped.
I have a few stickers, 1 Volcom green bandana and 2 right side Bright Orange Crowbar riggers, and will throw one of them in (for free) for the first four items sold (only 1 orange rigger will be sent with 1 item).