Ok so take two on this sale because it just got out of hand with the last buyer.
Firstly, I am looking for $200 for the boots. 26.5 Walisch that wear hardly really even ridden with this past season. I do have the cable covers if that is your thing. Comes with Full Tilt Die Cut.
Second, is the Full Tilt Hoodie. Size L. I am 5'11'' about 165 and it fits somewhat baggy. I don't really know where to start for the pricing so I will just let the bid off commence. Also, comes with the Die Cut seen.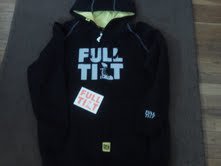 Please PM me with offers or questions, and I will try to keep the high offers up to date on here. Buyers pay shipping and all is sold as is. Good Luck!