I have a ISO Disc for COD WAW zombies heres some info
$40 PAYPAL ONLY
H/O GETS IT
This is the Call Of Duty V.6 ISO disc from Buyamod.com
It is new never been used or played!
Still in the cover it come's with from Buyamod.com!
This is the best Mod from Buyamod and is cheaper then their price also shipping will be cheap!
No Scratches!
Hotswapping required for use of the disc.
This is what the mod can do
http://www.youtube.com/watch?v=vBgn7P9TIpQ
Need a Non modded Copy of Call of Duty WaW to work!!!!!
heres some pics of it can get pics of back of disc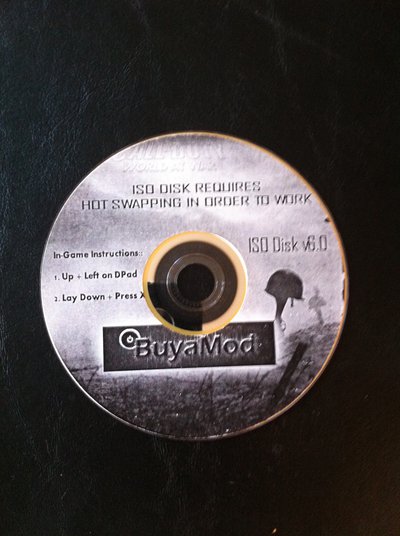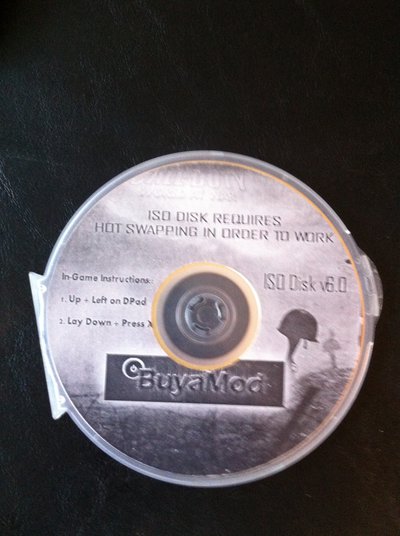 Thanks for looking! Bumps K+ Hate -K